Robots, skateboards, rare vinyl, moon memorabilia, Deco, and more…
---
Chris collects a huge and eclectic variety of things, from rare vinyl records (including many rarities from Pink Floyd, David Bowie, and Kate Bush), to robots (real ones, toy ones, artworks, and figures); 1960s space toys; moon-landings memorabilia (some signed by his hero, Buzz Aldrin); 1970s skateboards (G&S Fibreflex decks, Gull Wing trucks, and Kryptonics wheels); modern longboards (some custom made); new print magazines (especially first issues); signed Ray Bradbury books; guitars; books; clothes (including an early Alexander McQueen concept piece, acquired shortly before McQueen passed away); movies (Chris has about 2,000 DVDs and Blu-rays, some of them extremely rare); photographs; posters; and Deco, Bauhaus, Atomic Age, Space Age, and Modernist furniture and designs.
For example, here is a Pinterest gallery of Chris' unique skateboard collection. You can follow Chris on Pinterest here.
Below is just a small selection from across his many collections.
Collections gallery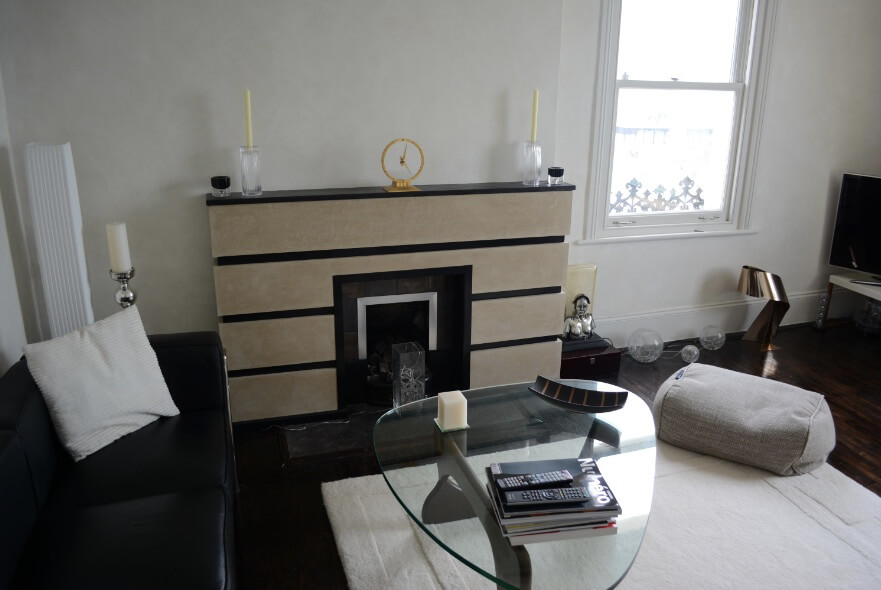 Deco fireplace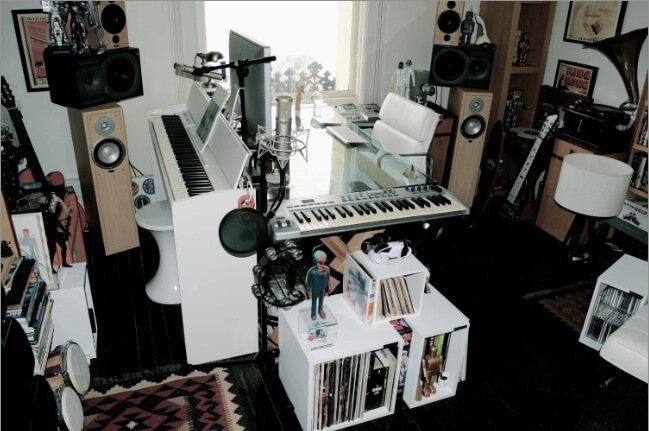 Collections in the studio
Pink Floyd rarities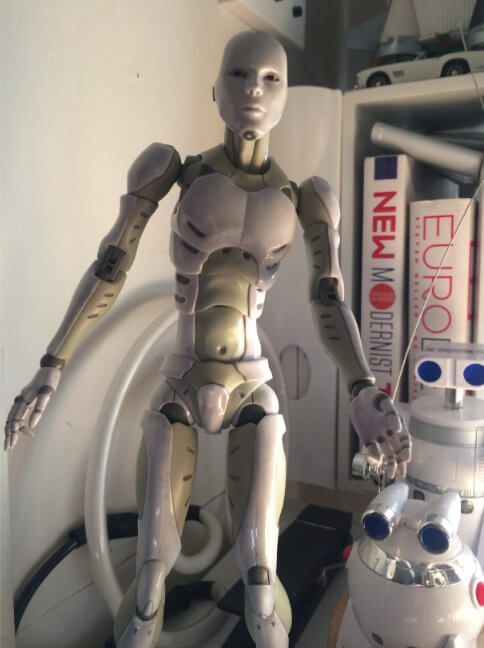 1000Toys synth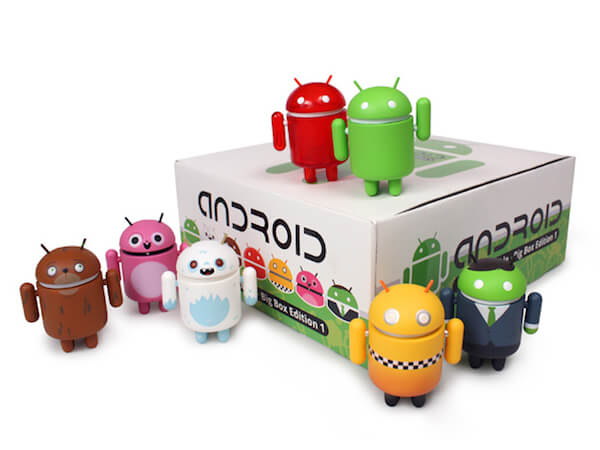 Android figures
Pino robot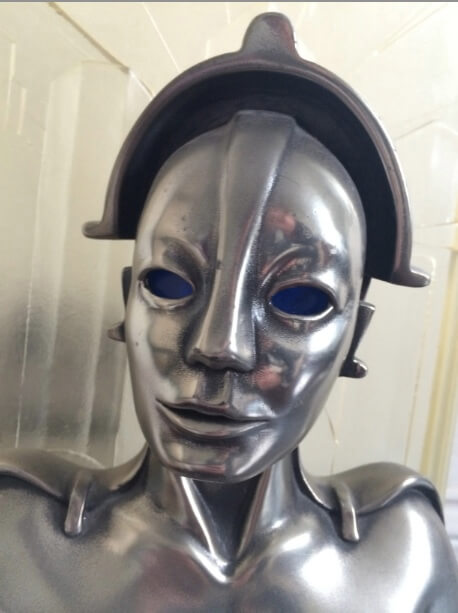 Maria from Metropolis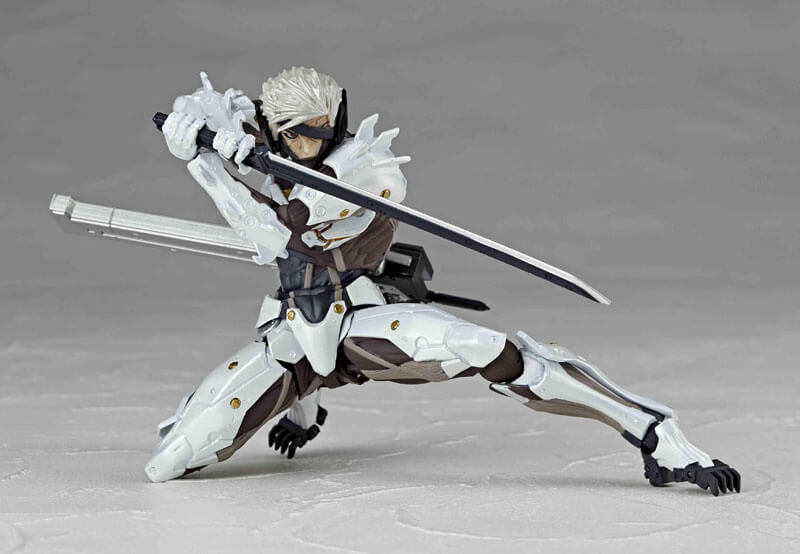 White Raiden figure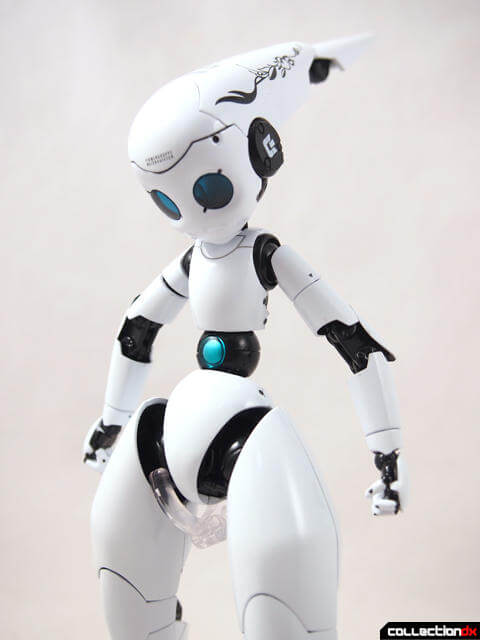 Drossel robot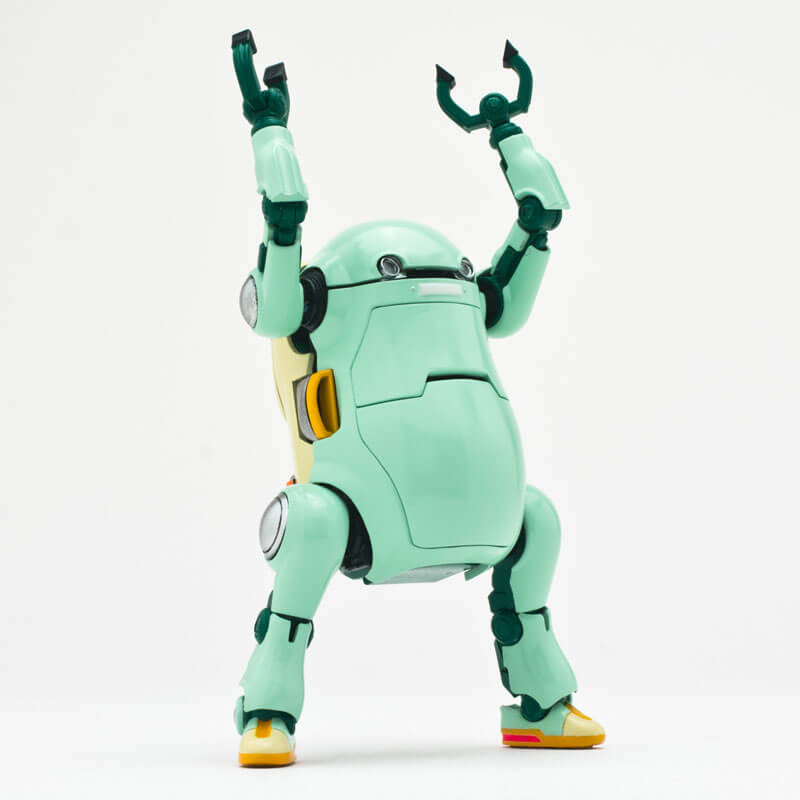 Mechatro WeGo Sentinel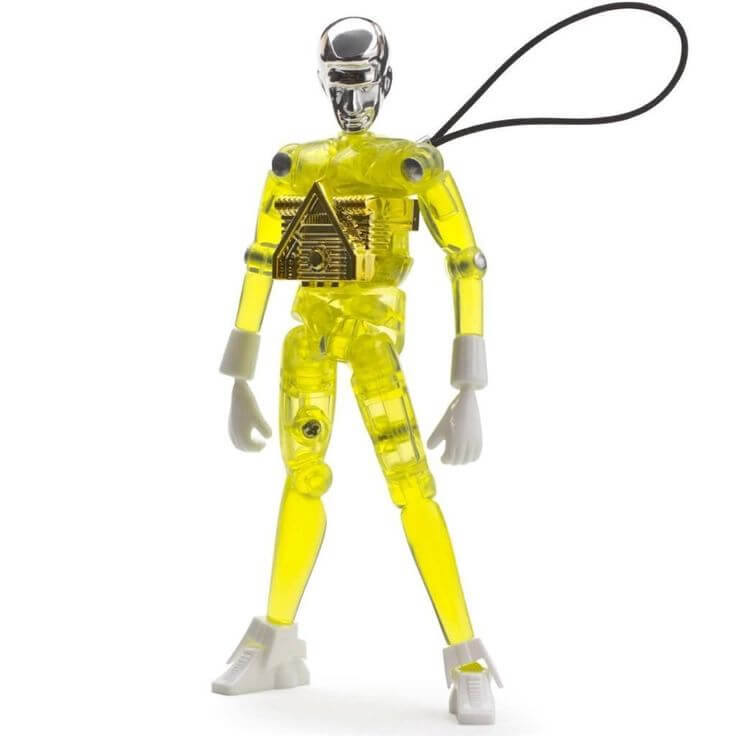 LED light strap robot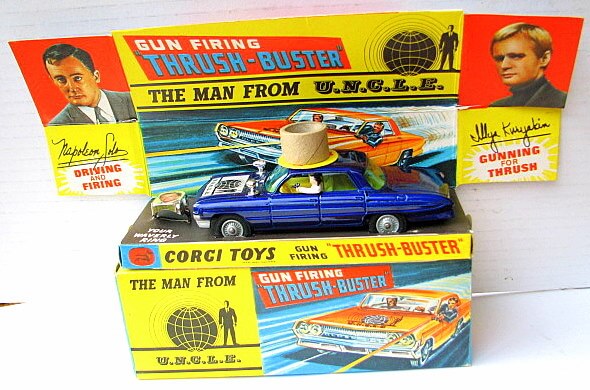 Man from UNCLE car
Horikawa Space Explorer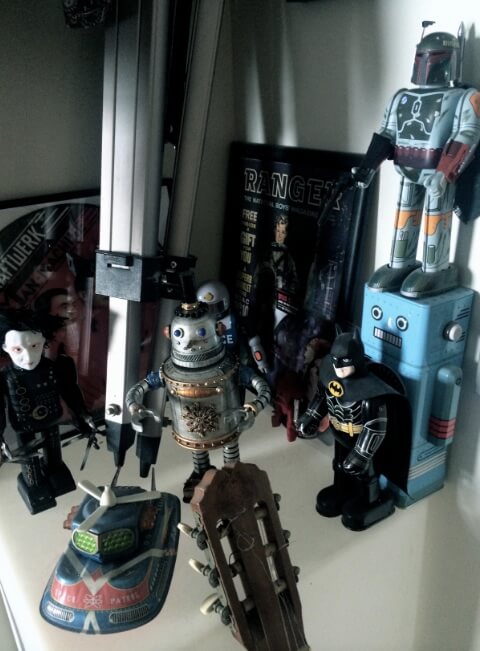 Billiken tinplate robots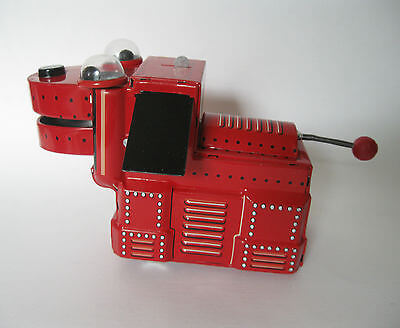 Yoshiya Space Dog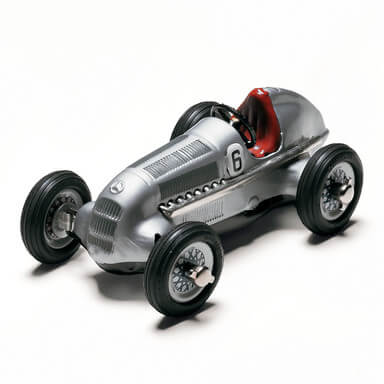 Schuco car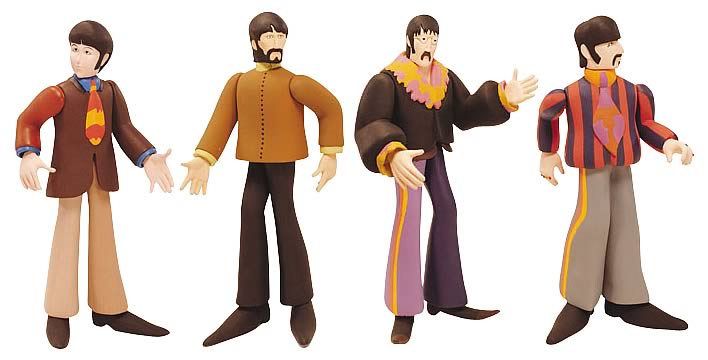 Beatles Yellow Submarine figures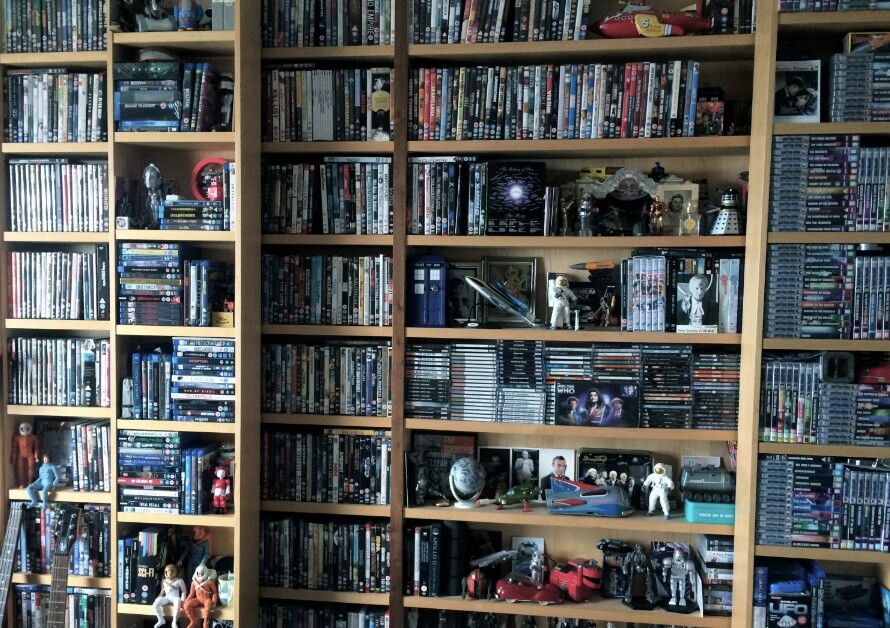 Some of the film collection

Apollo Saturn V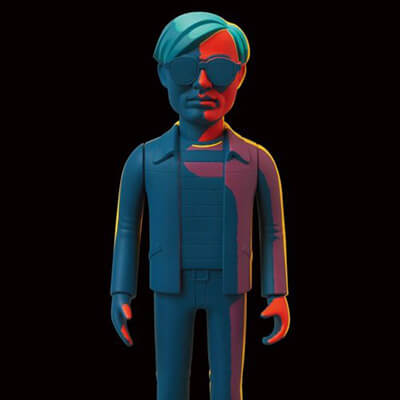 Medicom Andy Warhol figure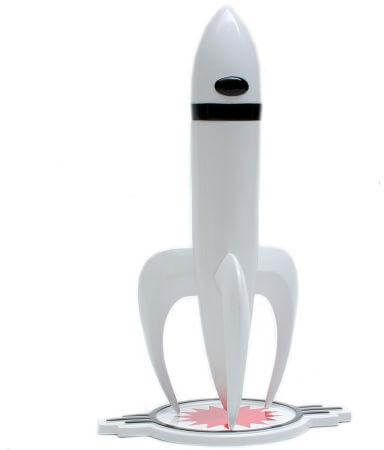 Forbidden Planet rocket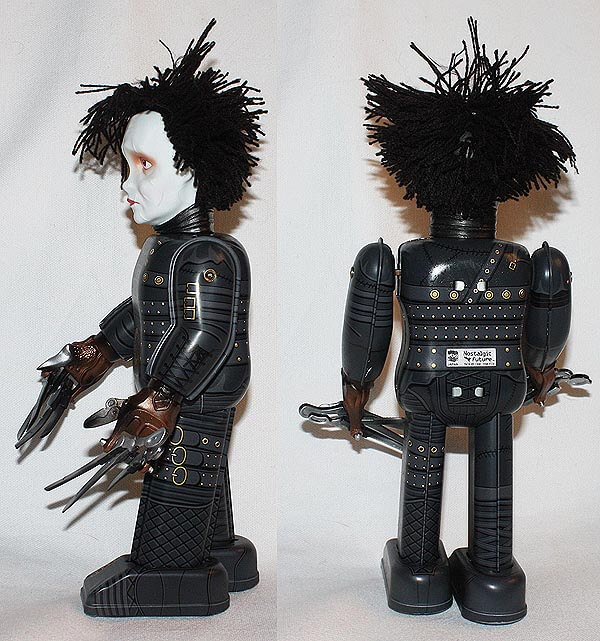 Billiken Edward Scissorhands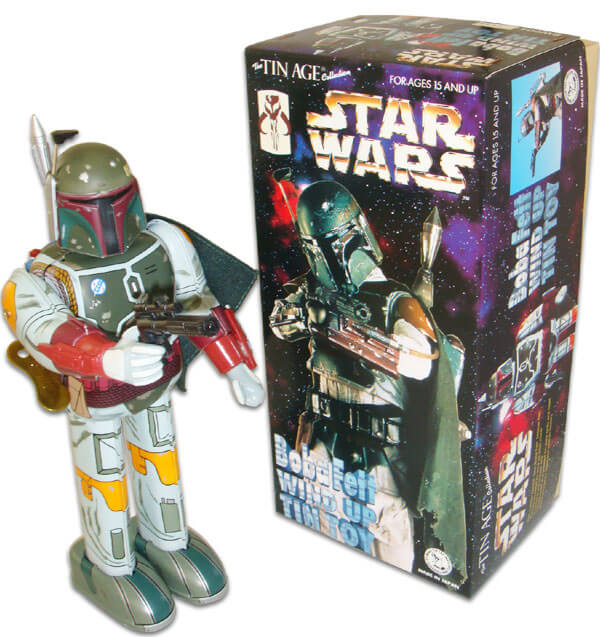 Boba Fett Osaka Tin Toy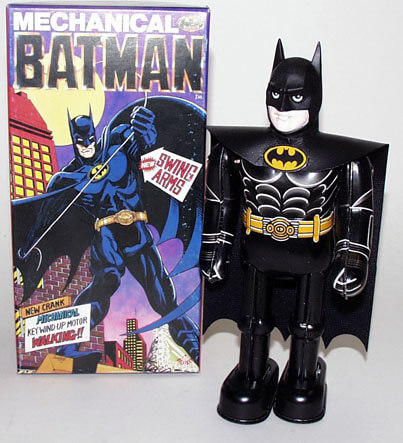 Billiken Batman robot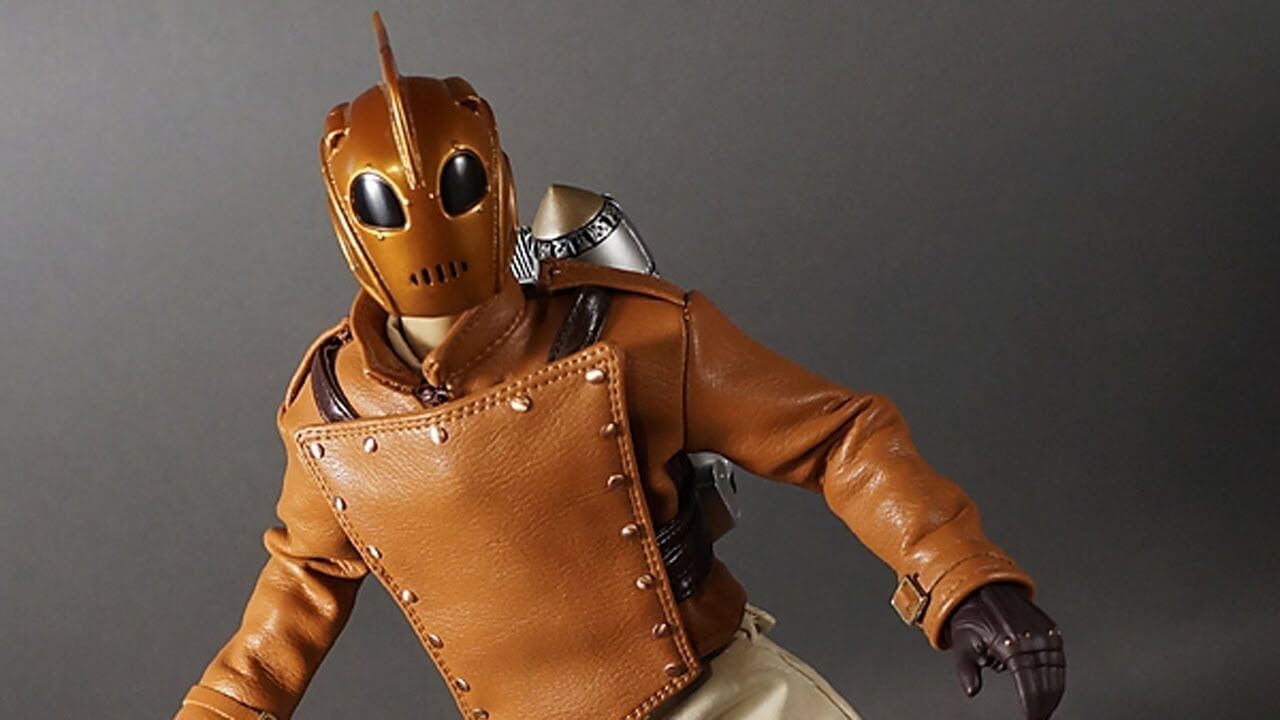 Rocketeer figure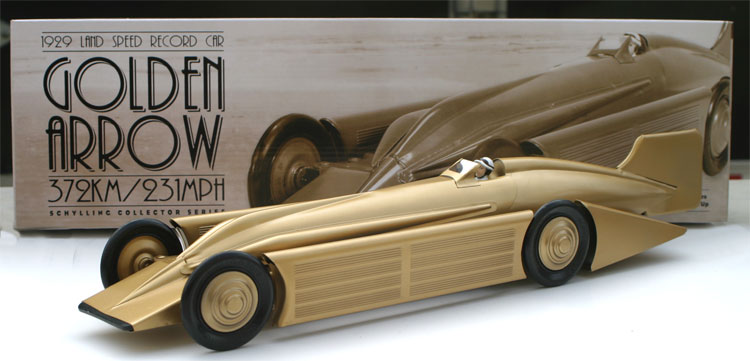 Golden Arrow car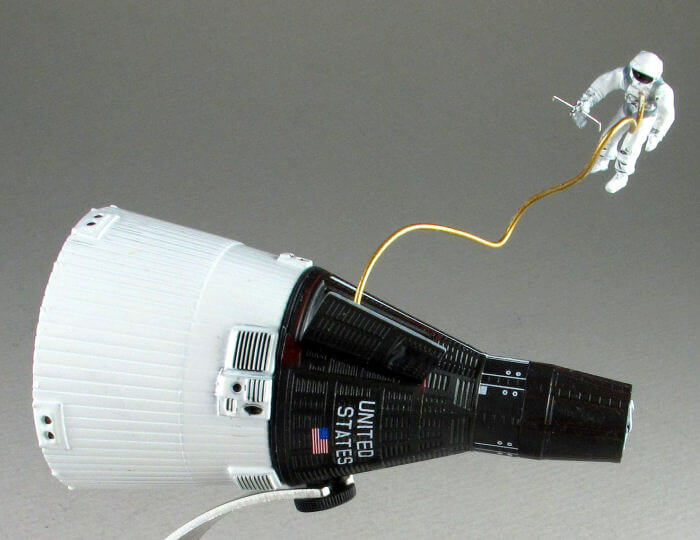 Gemini capsule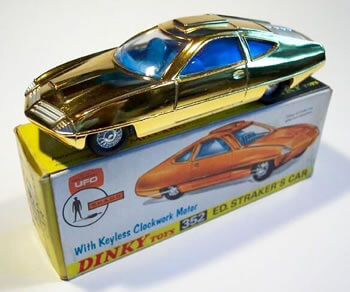 UFO Straker car (Dinky)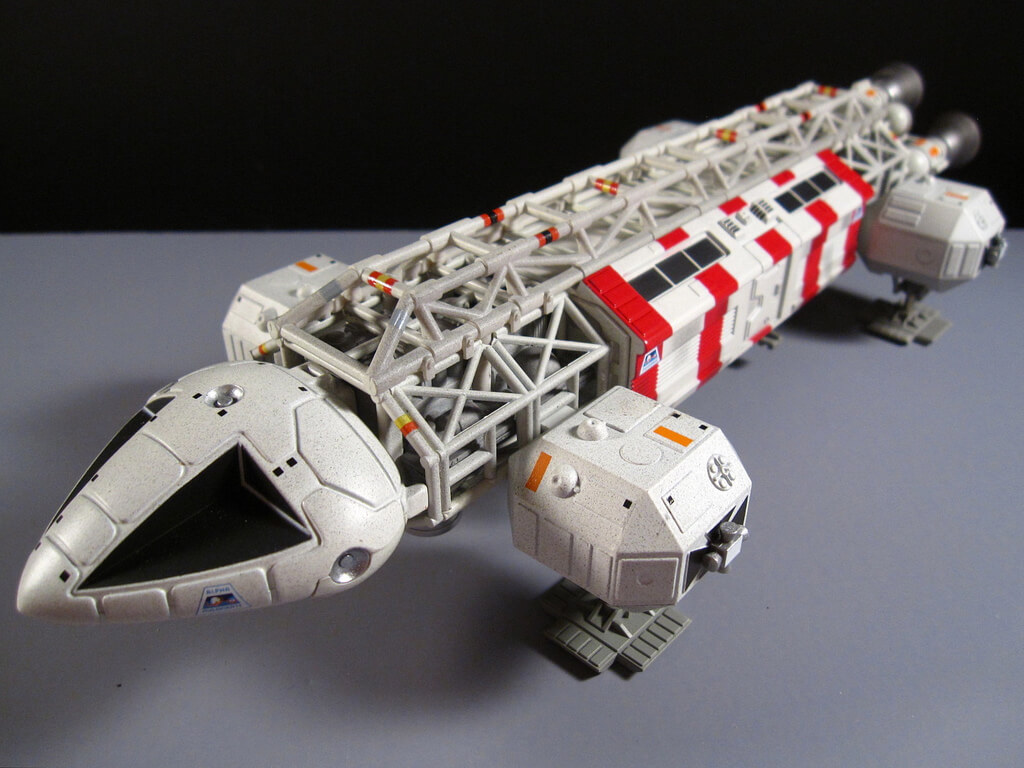 Space 1999 Eagle
Sigourney Weaver (autograph)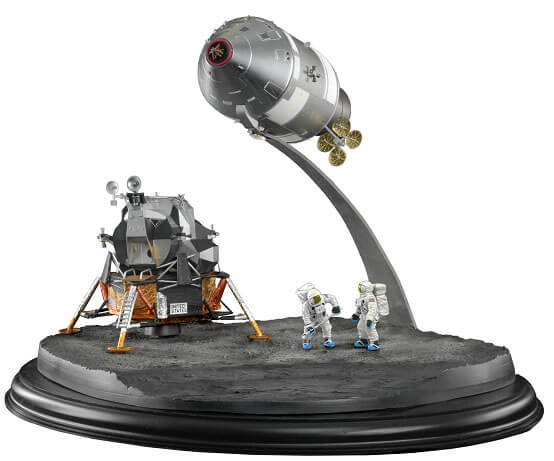 Apollo 11 display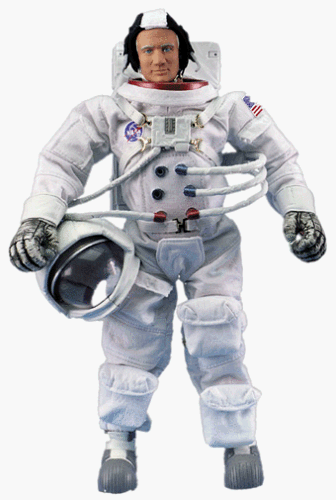 Buzz Aldrin figure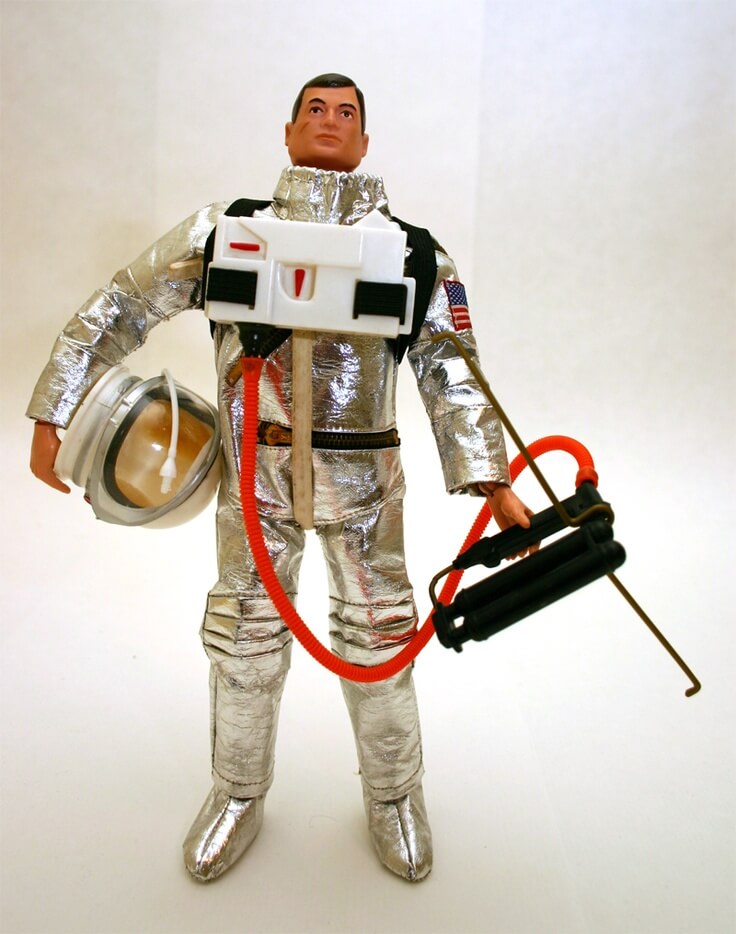 G.I. Joe astronaut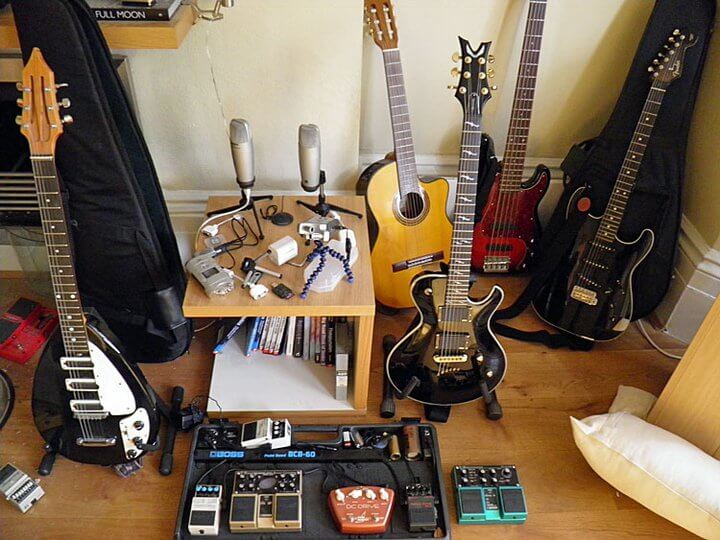 Some of Chris' guitars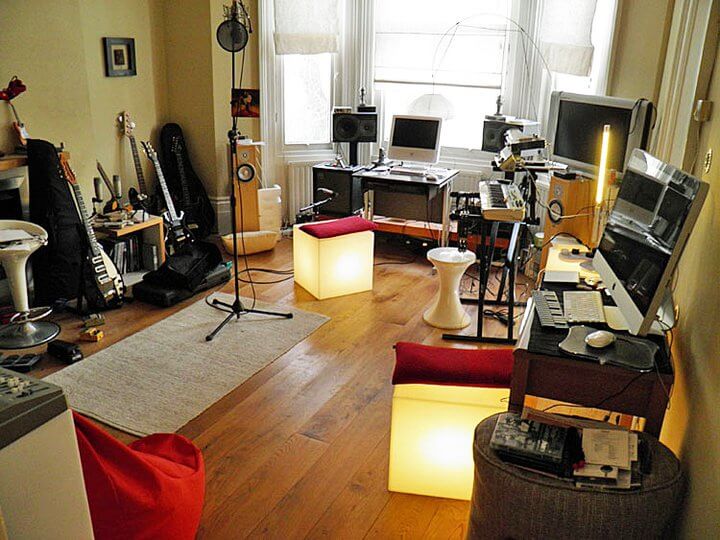 Chris' 'Robot Man' studio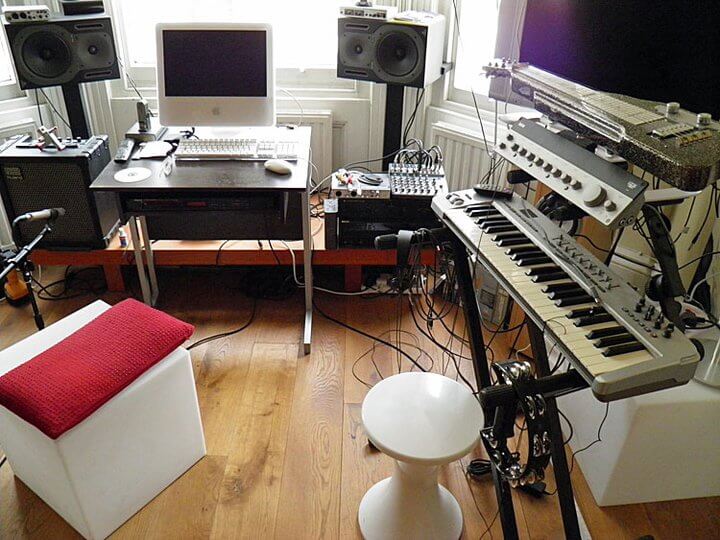 Chris' 'Robot Man' Studio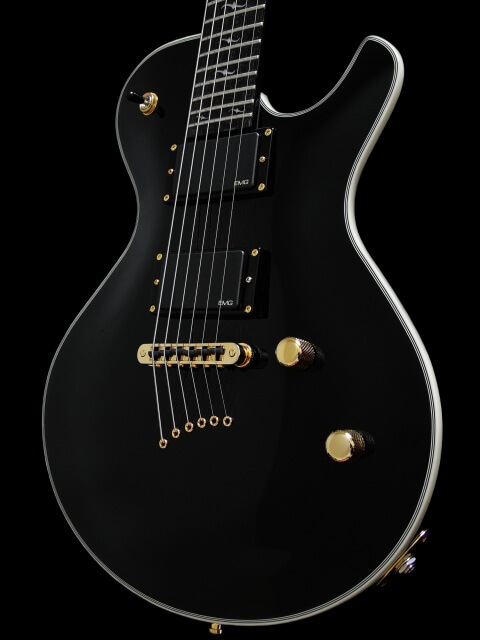 Dean Deceiver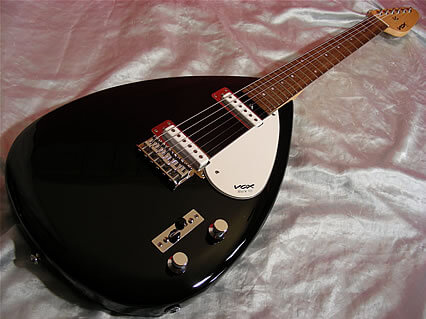 Vox Teardrop (custom)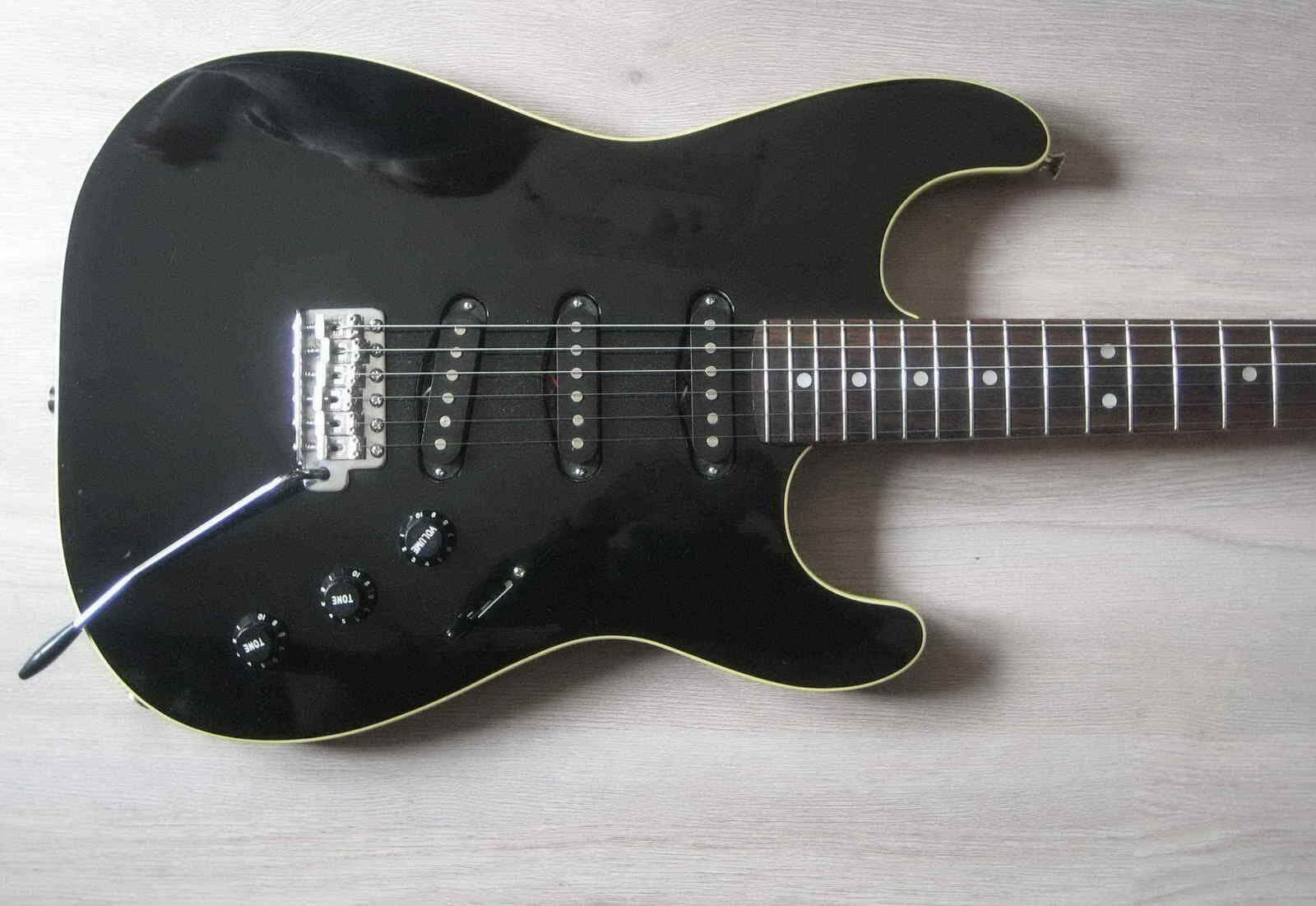 Fender Aerodyne Stratocaster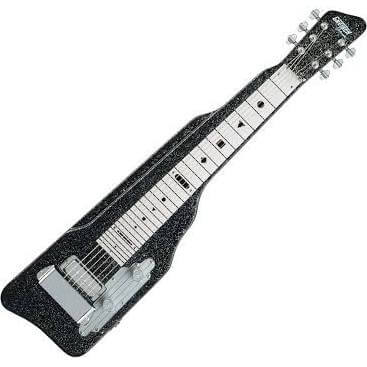 Gretsch lap steel
Chris in Midtown New York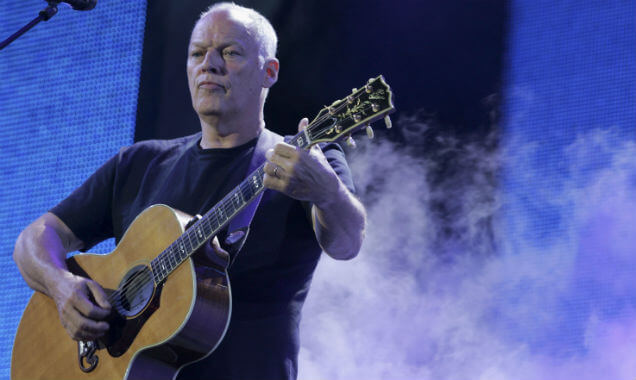 Rare Pink Floyd print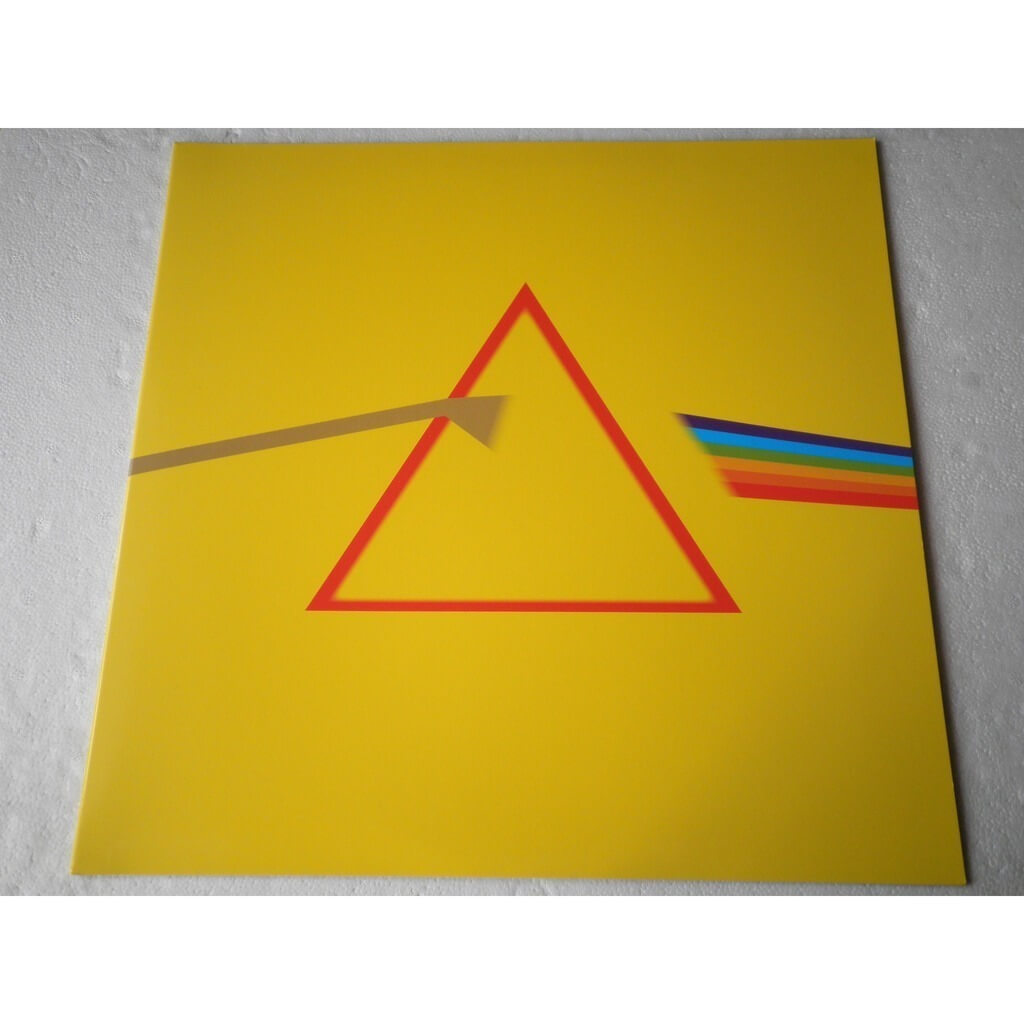 Rare Pink Floyd vinyl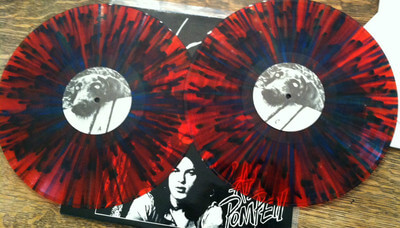 Rare Pink Floyd vinyl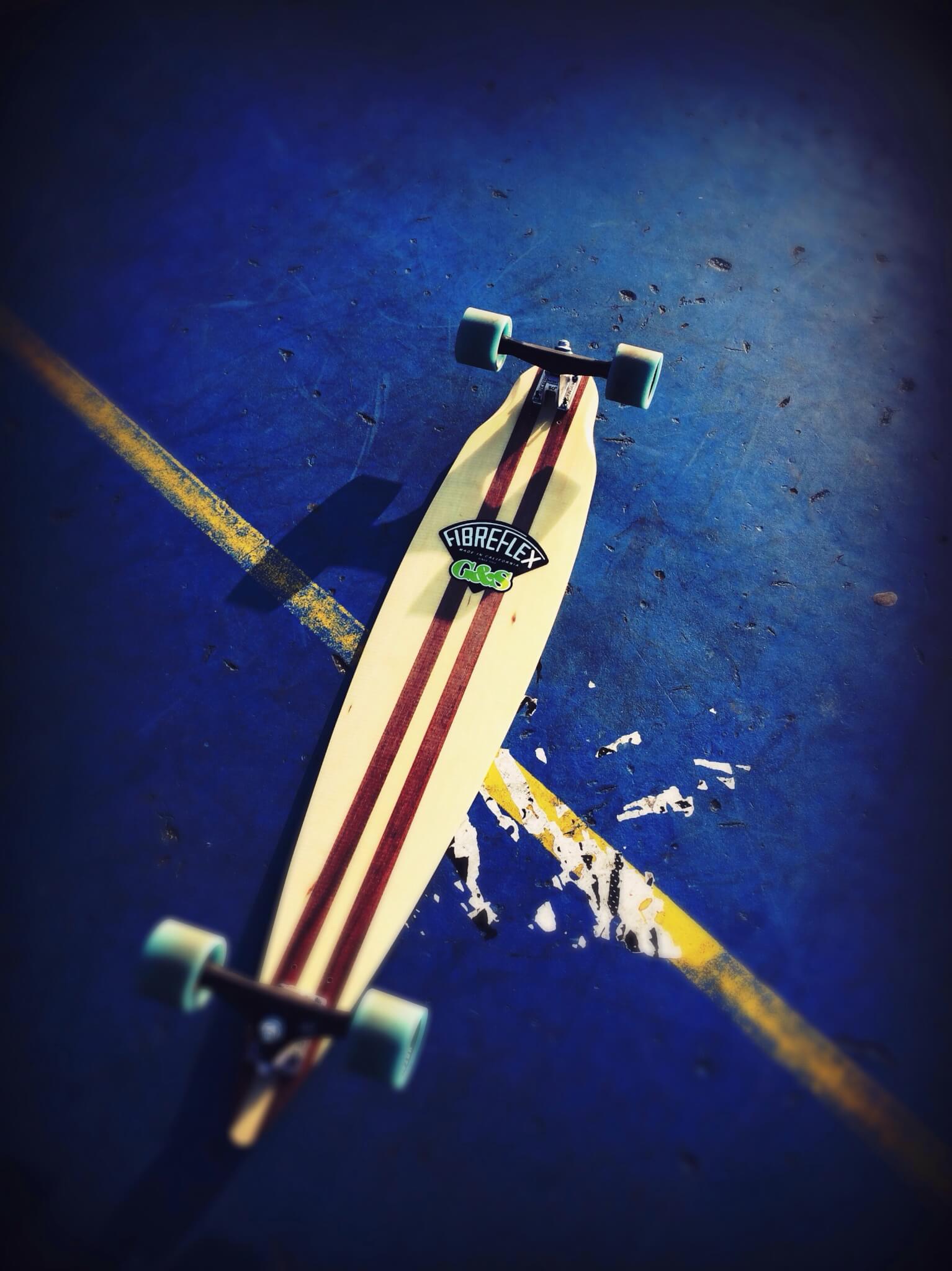 G&S Fibreflex Pintail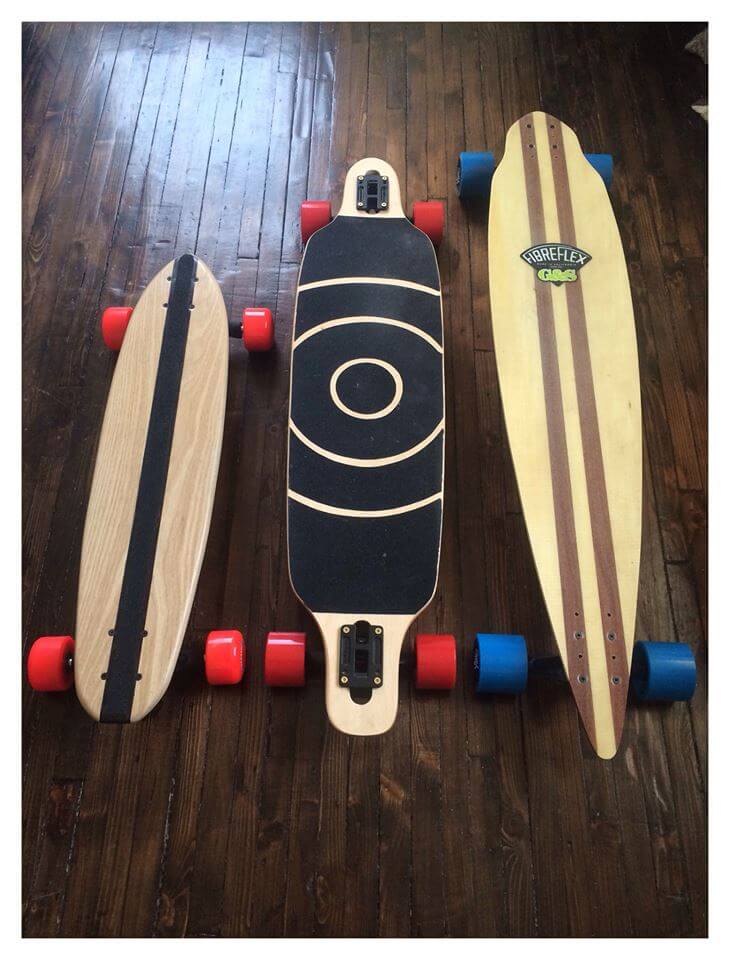 Chris' three main boards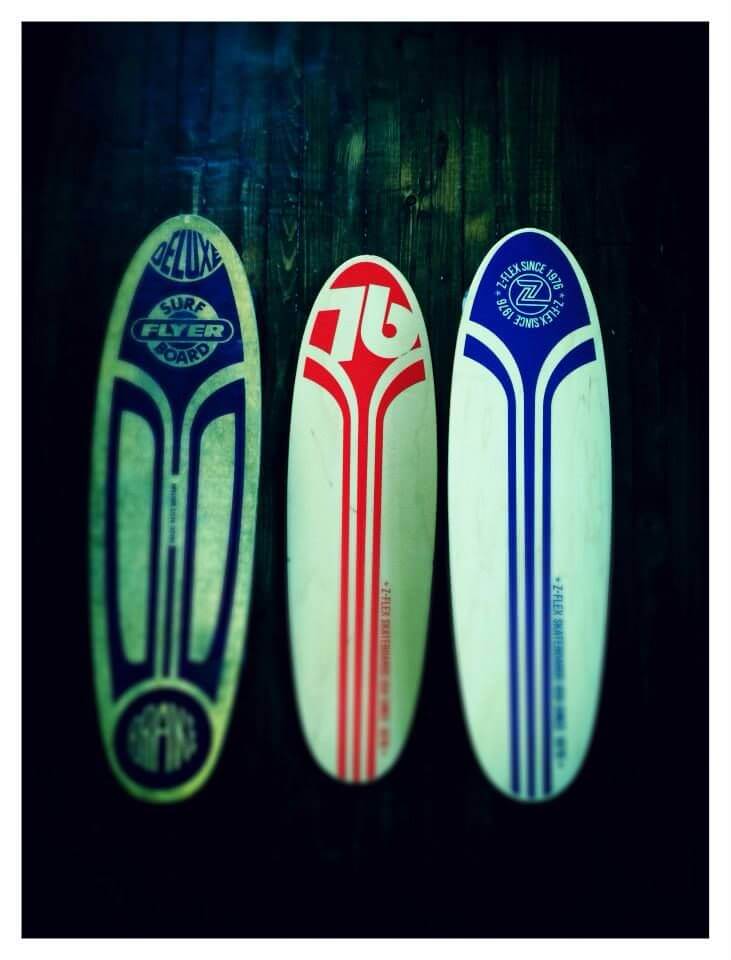 Surf Flyer, Z-Flex Woody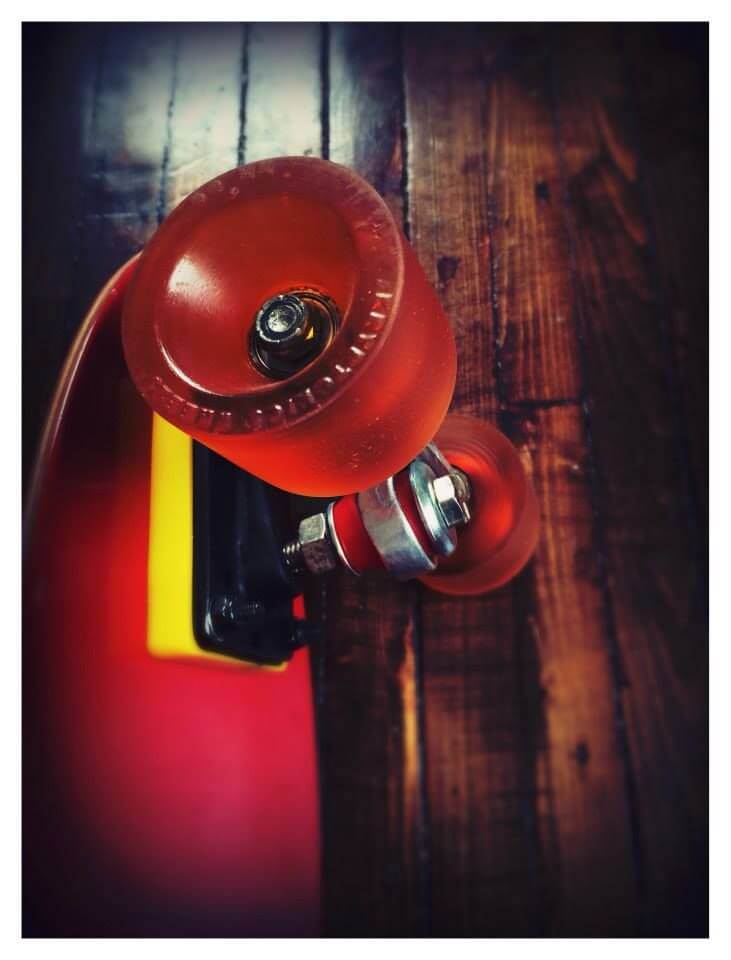 G&S, ACS 651s, Star Tracs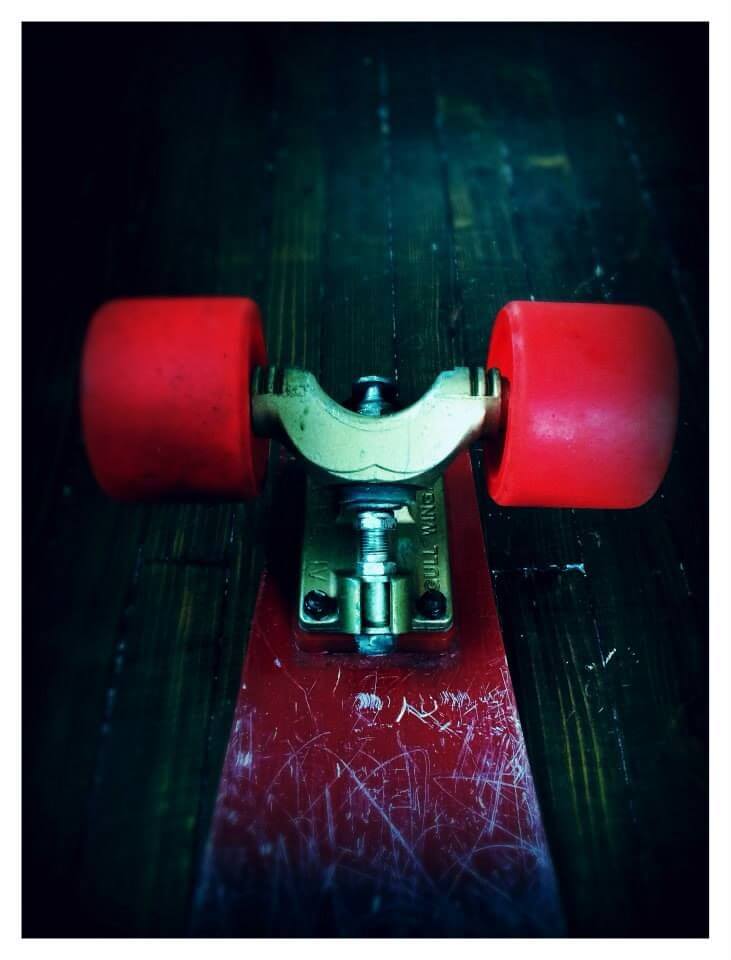 G&S, Gull Wings, Kryptonics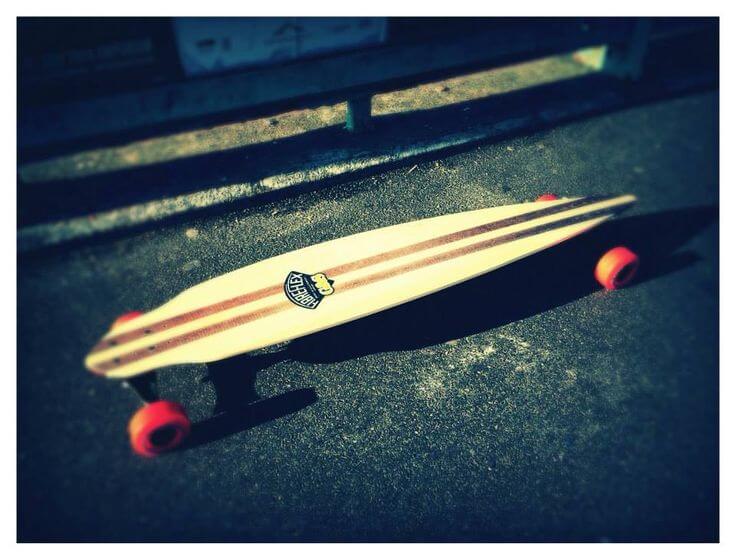 G&S pintail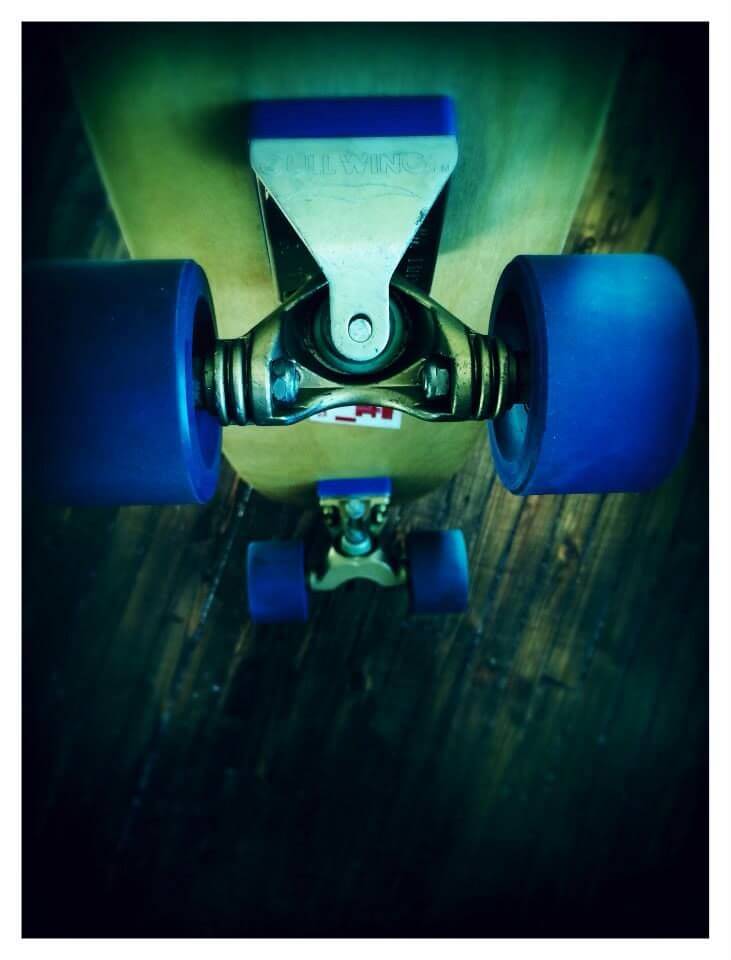 Prototype Kryptonics, Gull Wings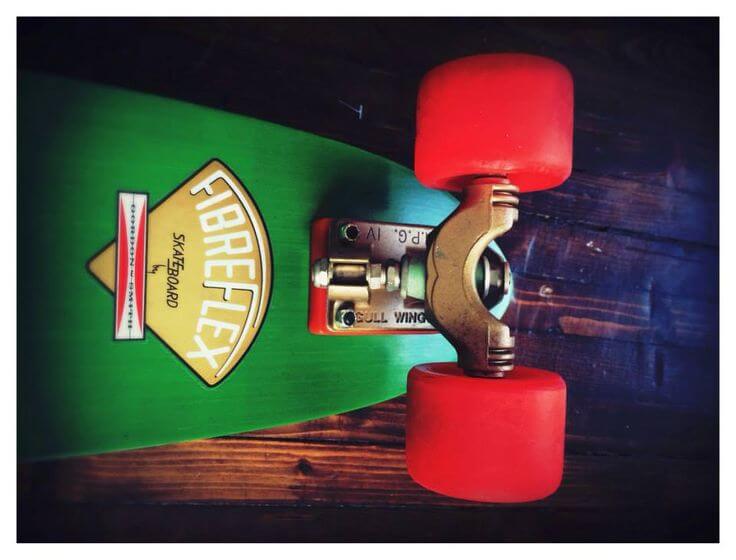 G&S, Gull Wings, Kryptonics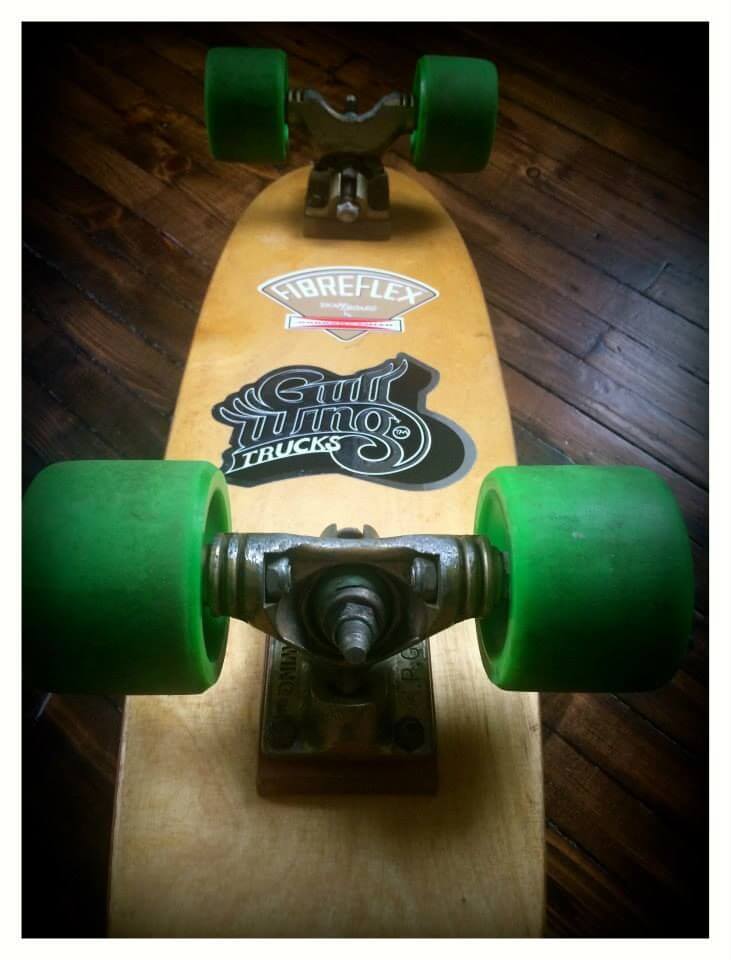 Kryptonics, Gull Wings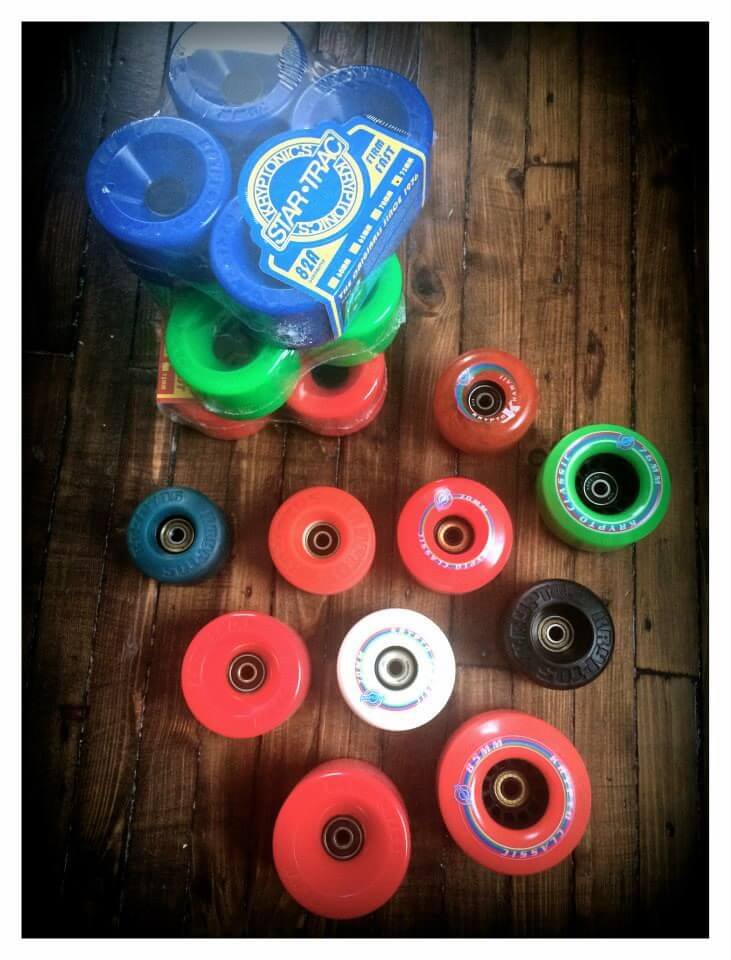 Kryptonics (new and old)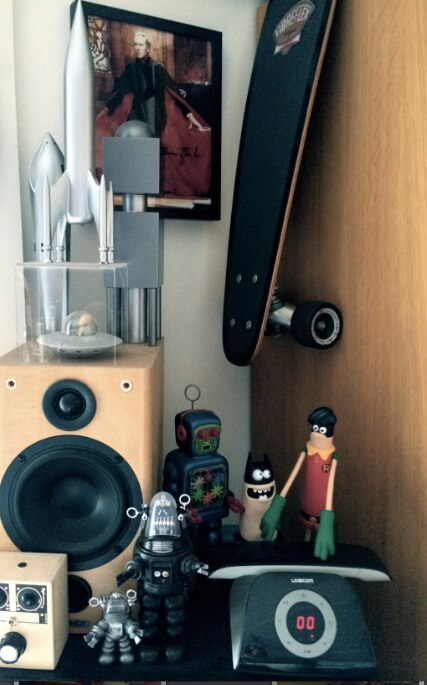 A corner of the studio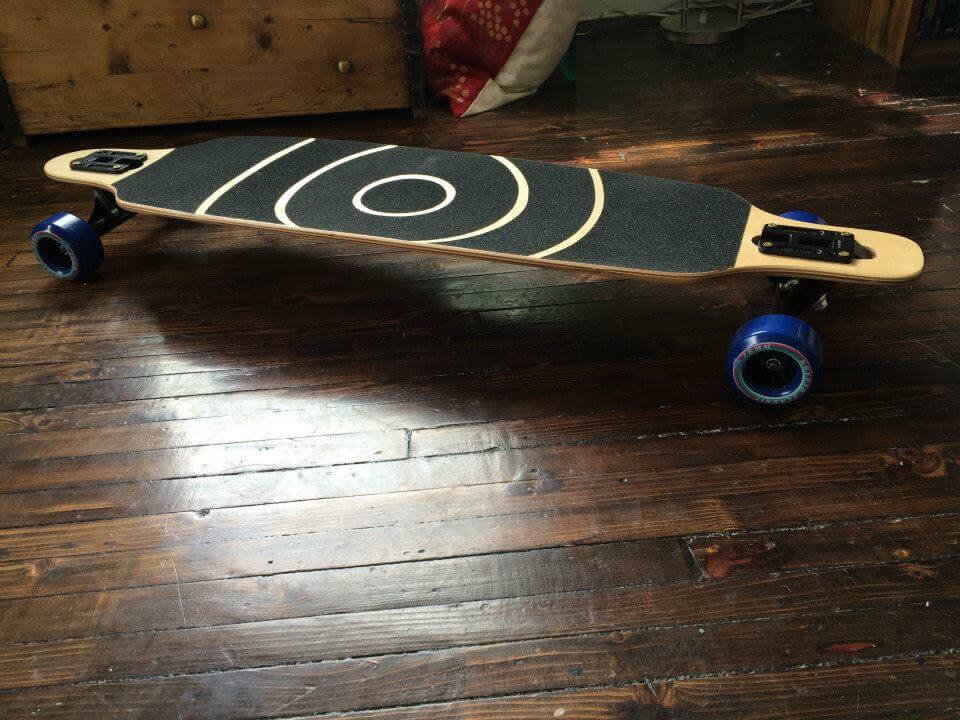 Osprey, blue Kryptonics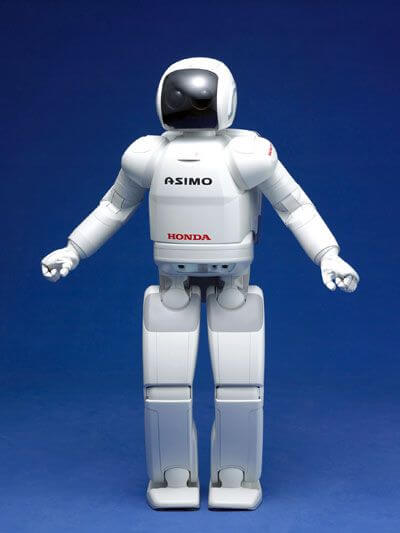 ASIMO figure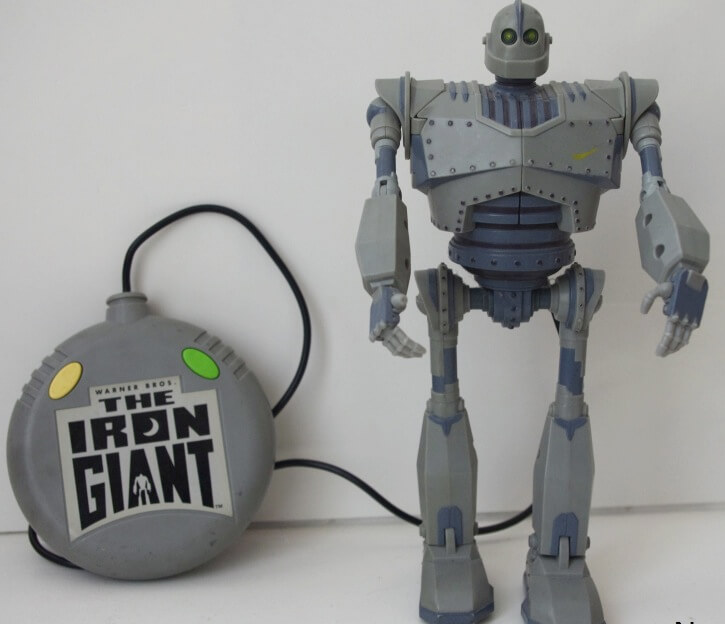 Iron Giant figure
Robi robot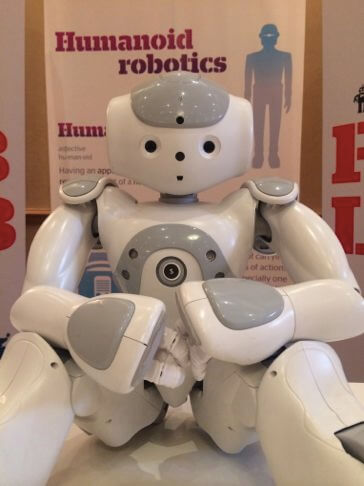 Stanley Qubit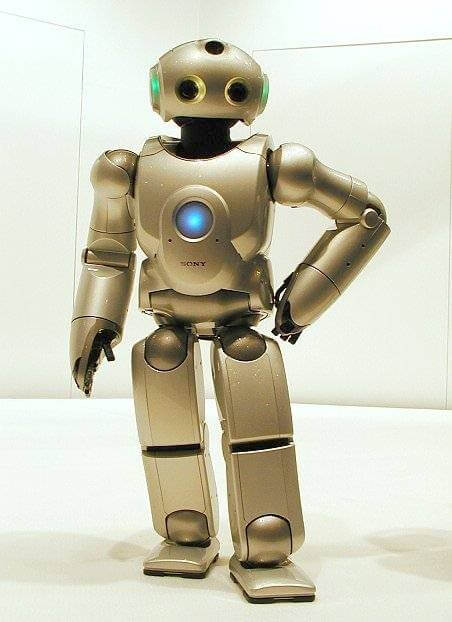 Sony QRIO (model)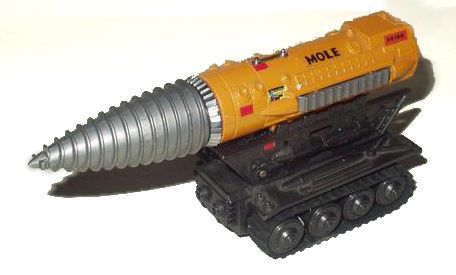 The Mole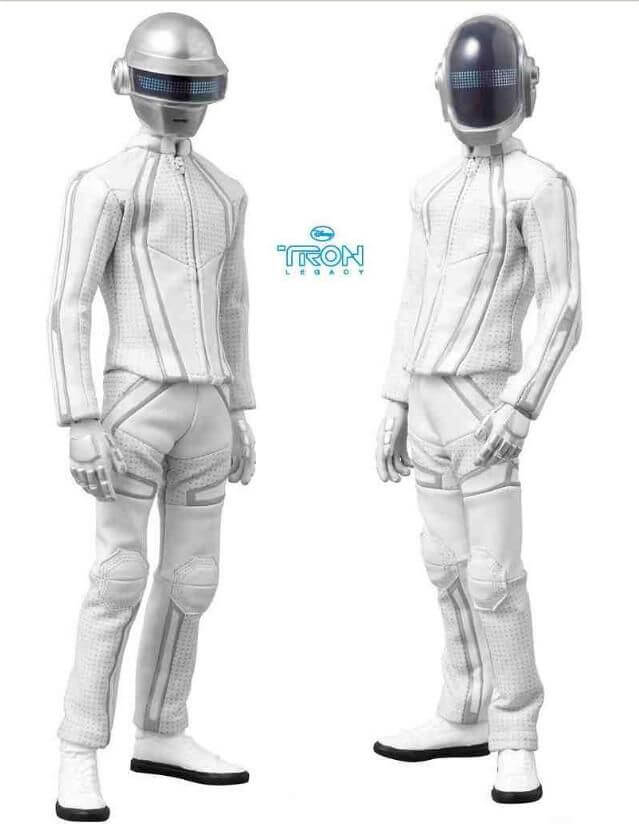 Daft Punk figures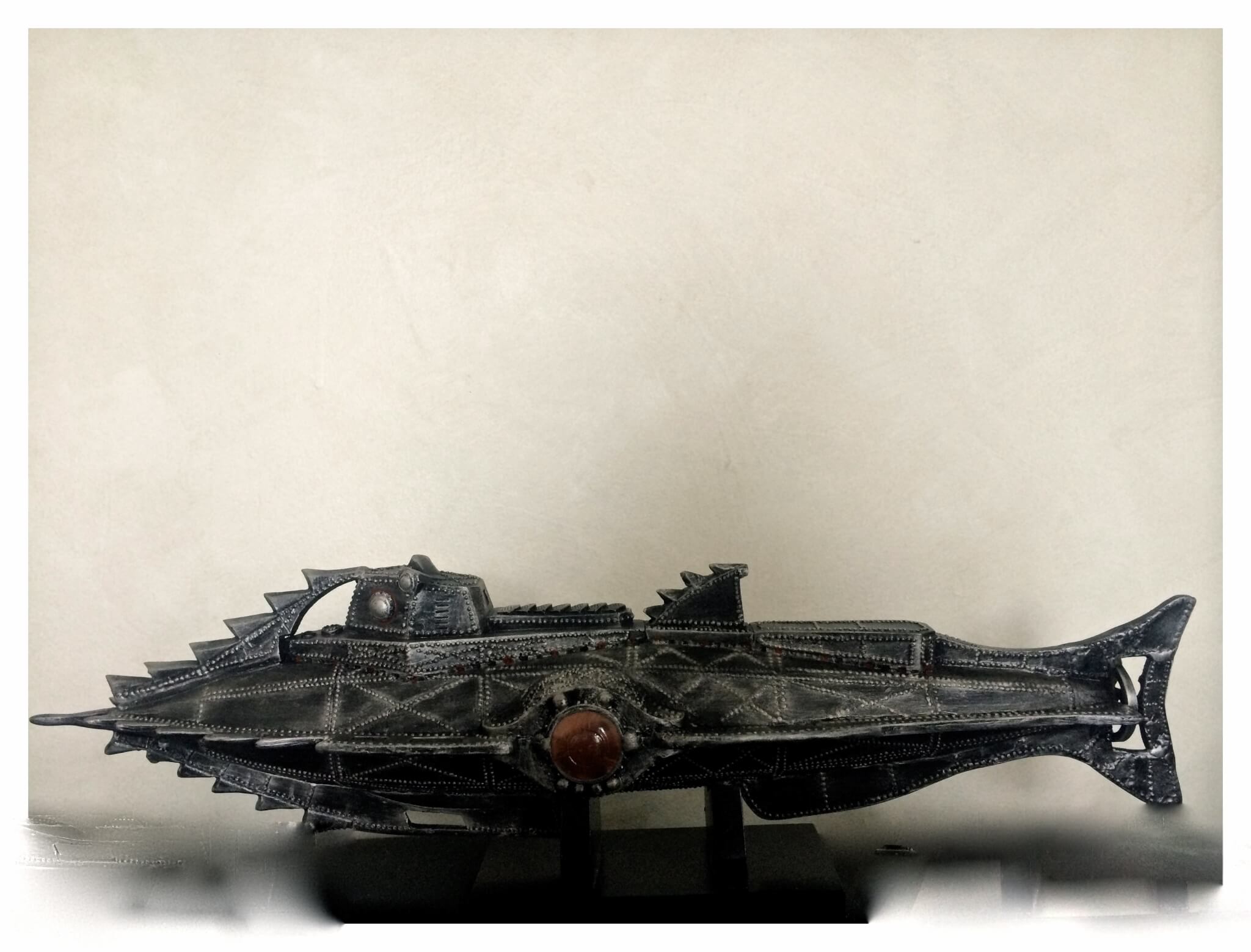 Nautilus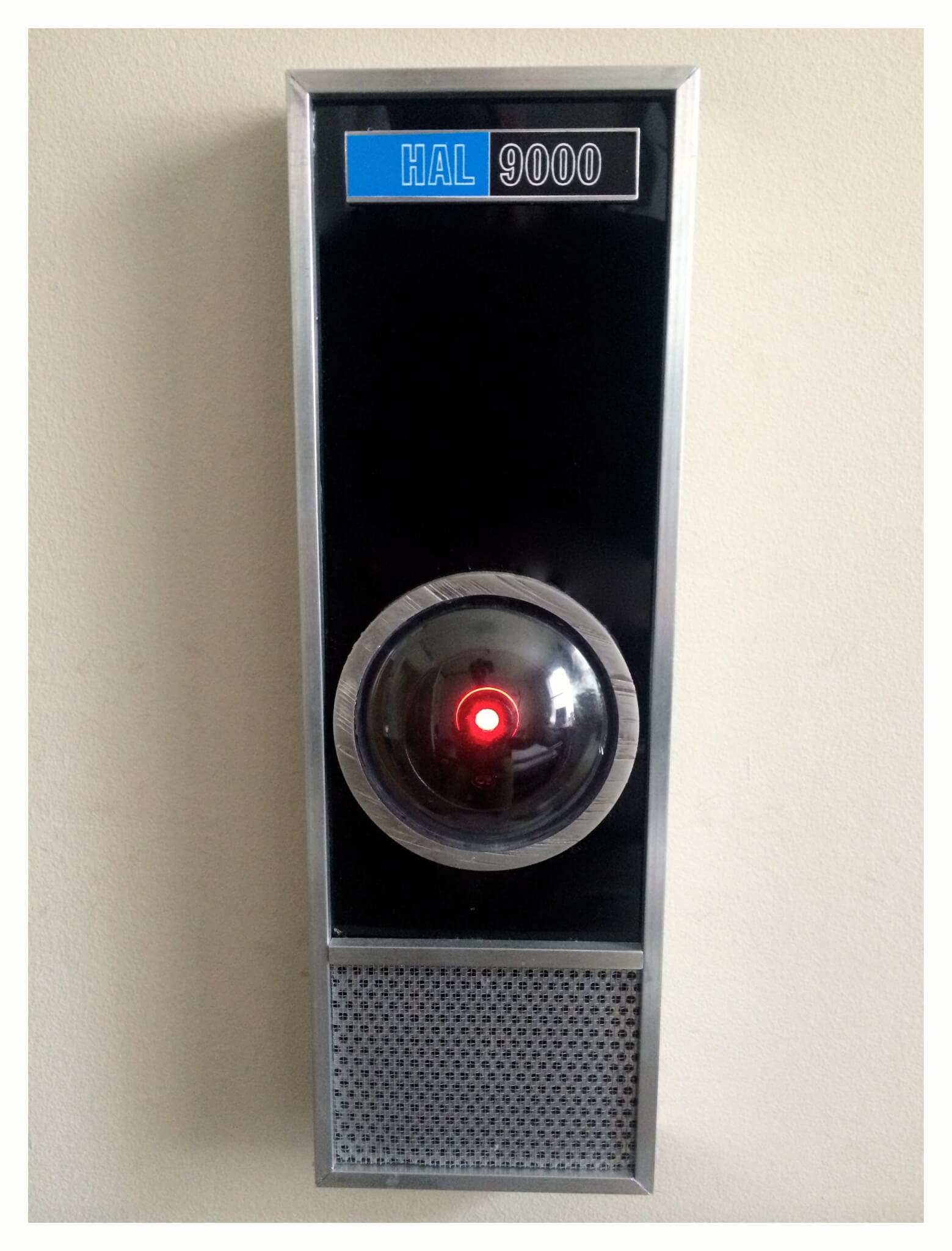 HAL from 2001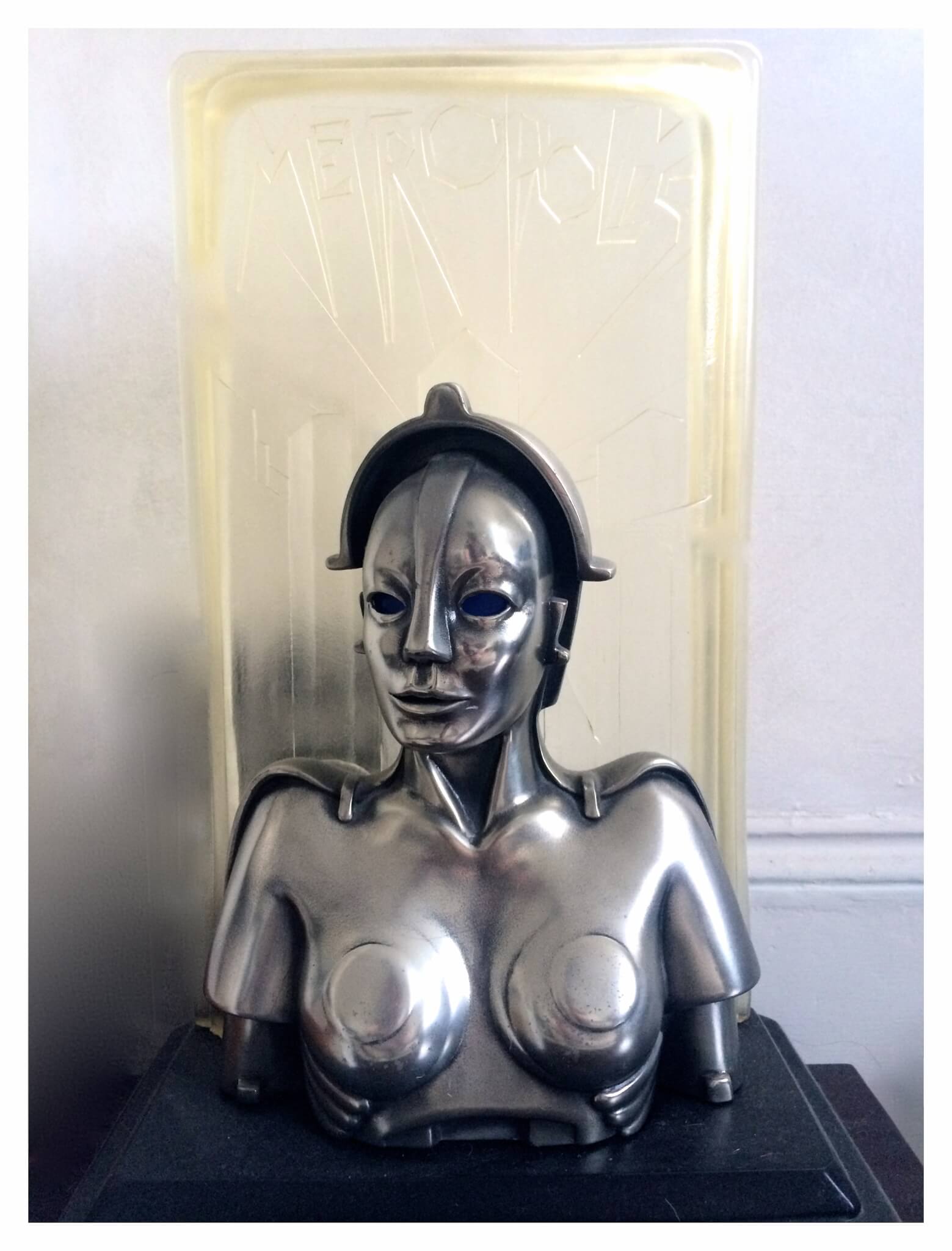 Maria bust (rare)
Ashley Wood robot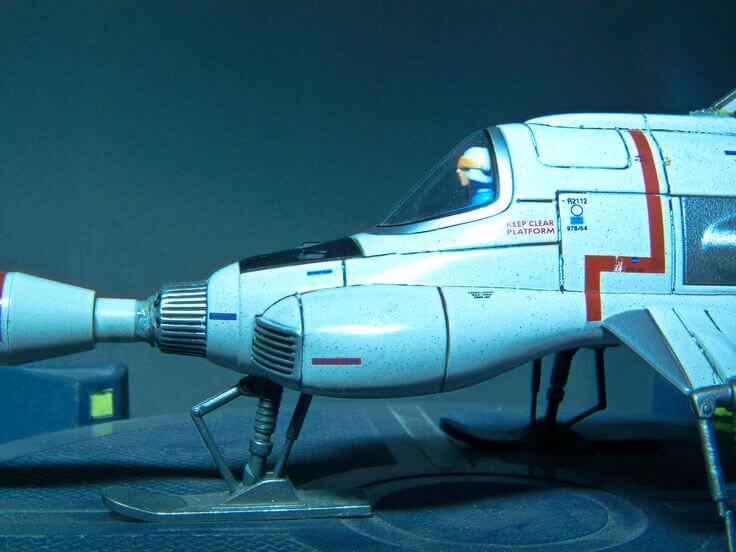 UFO Interceptor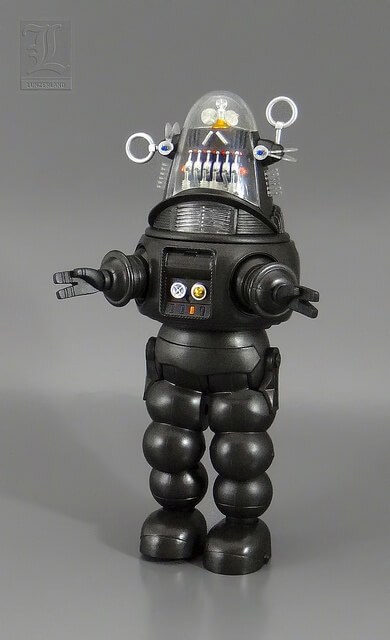 Robby (one of several)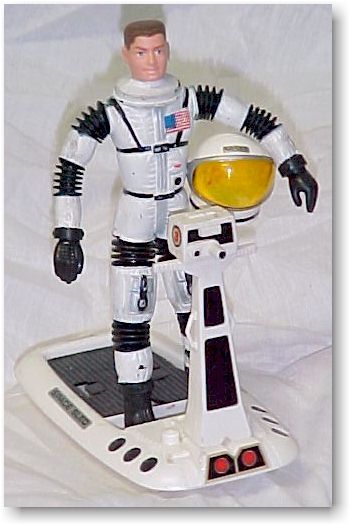 Major Matt Mason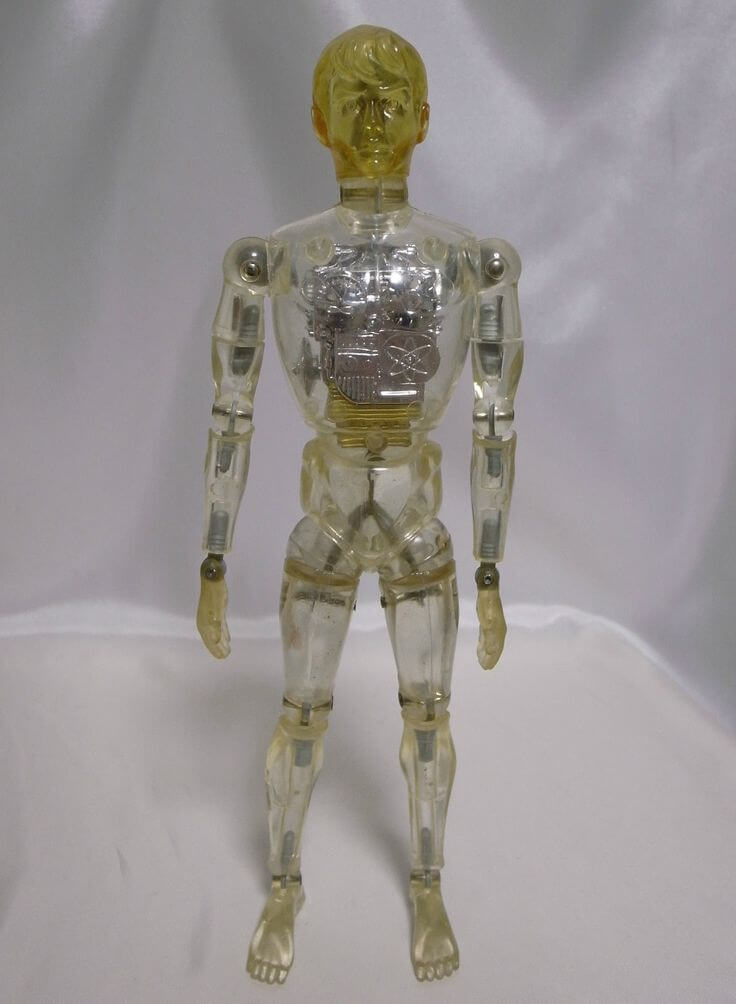 Henshin Cyborg
Fireball XL5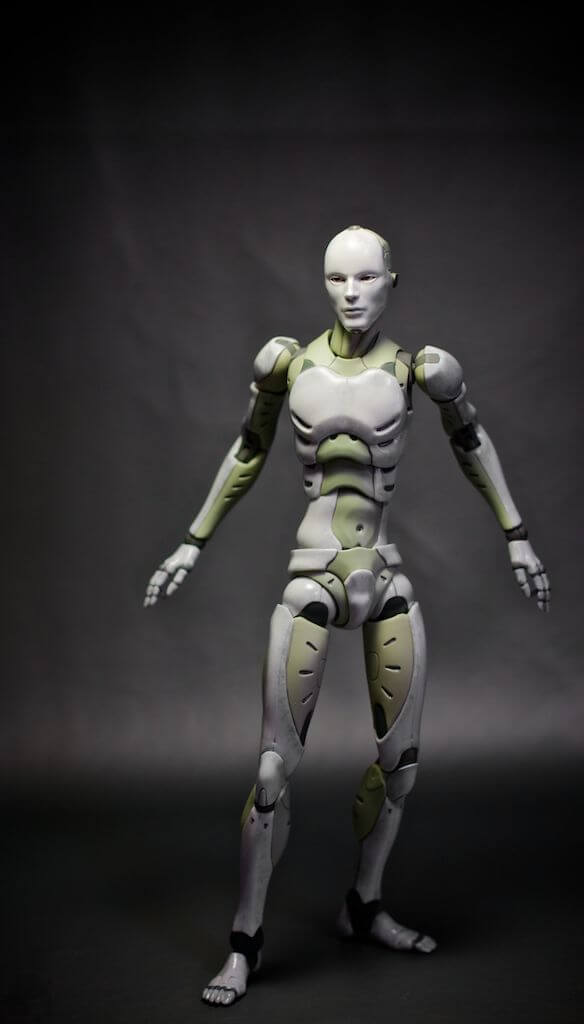 1000Toys synth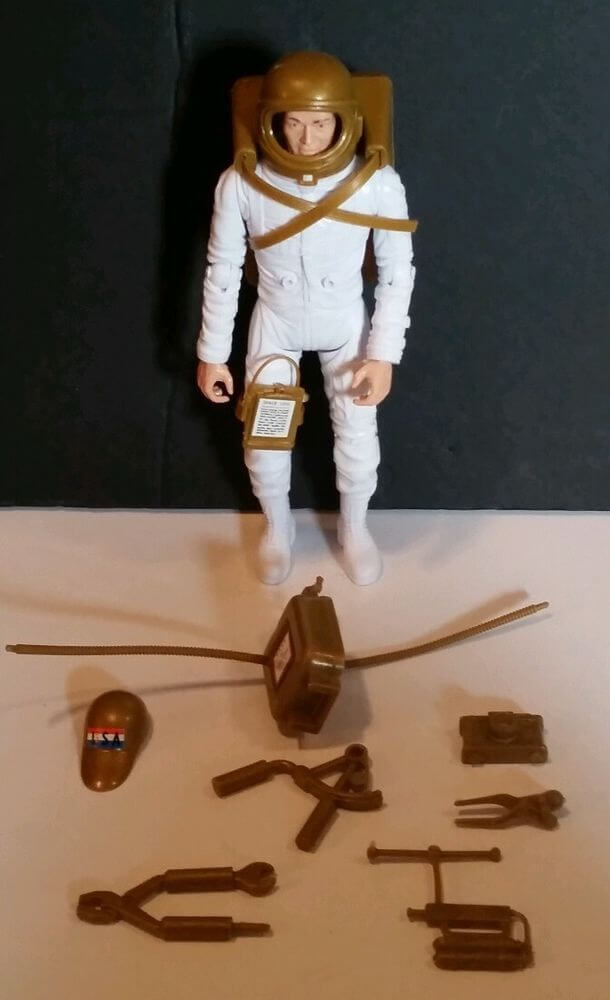 Marx Johnny Apollo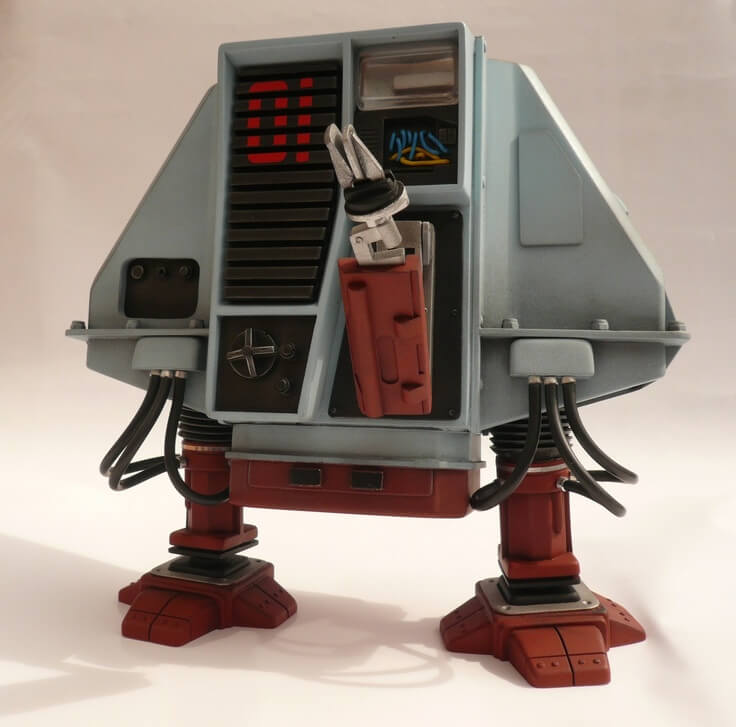 Silent Running Huey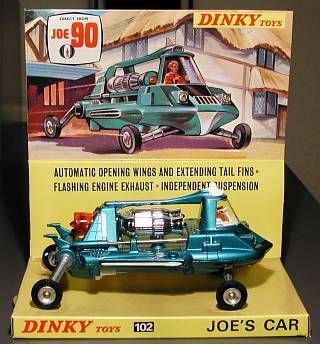 Dinky Joe 90 car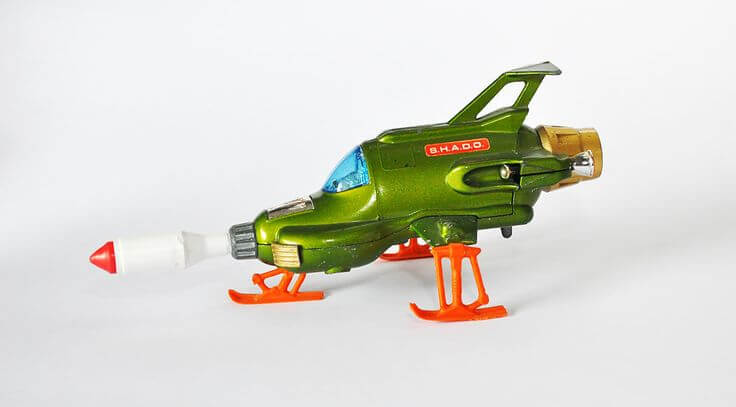 Dinky UFO Interceptor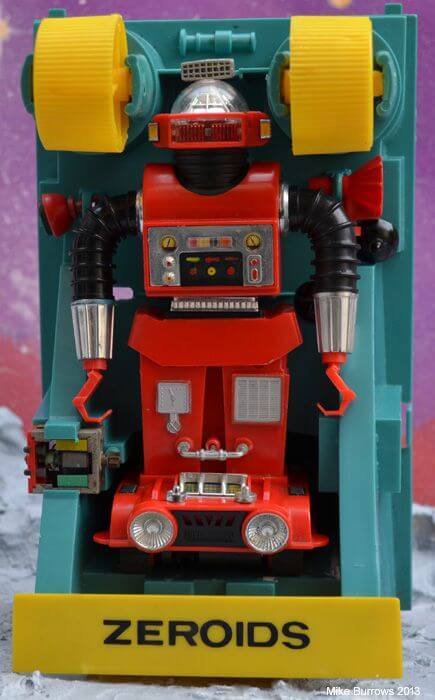 Ultra-rare 'Zemo'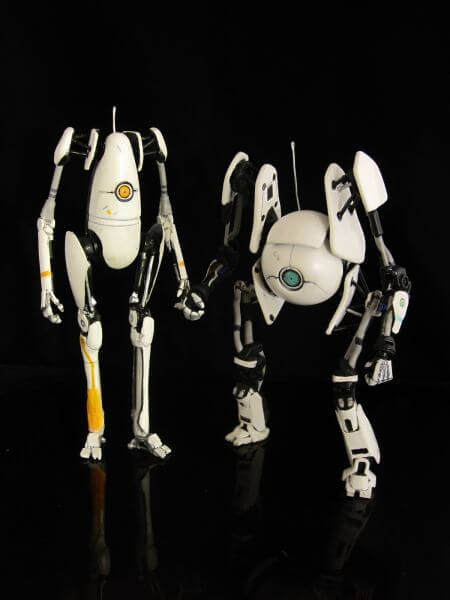 P-Body and Atlas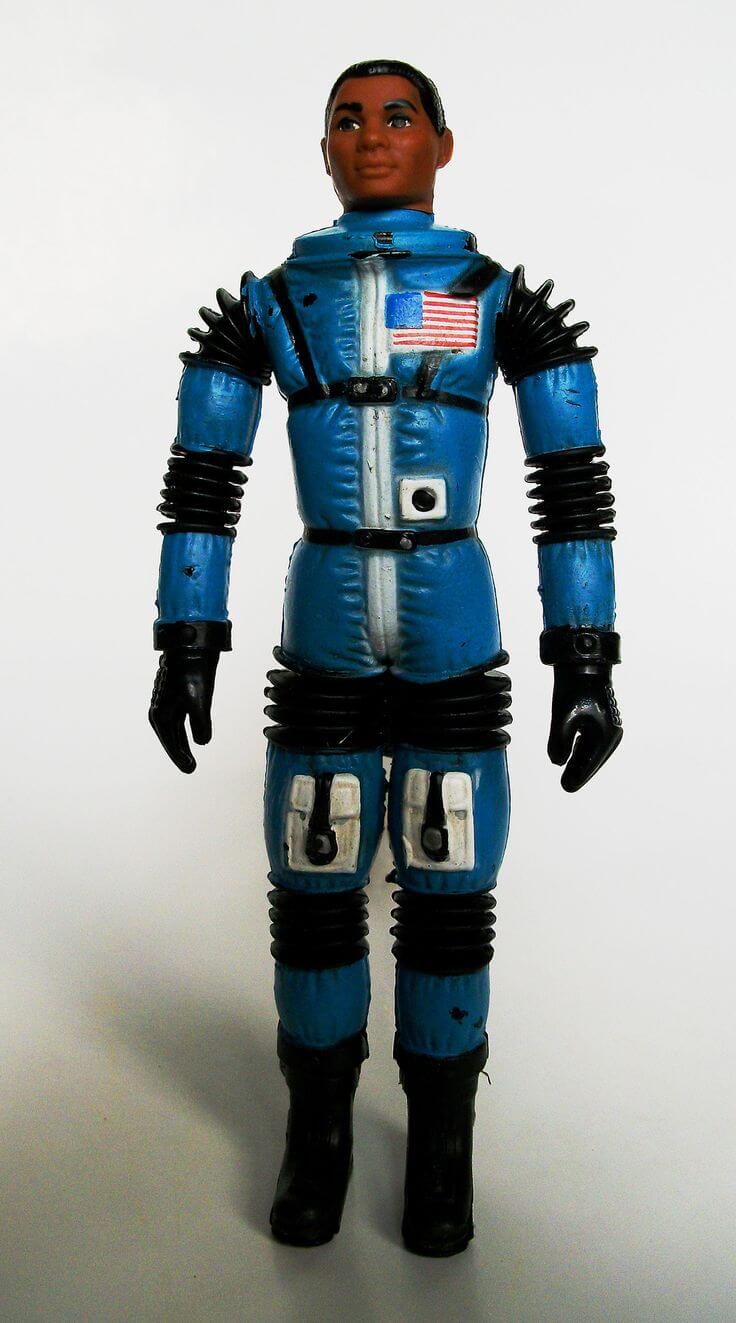 Mattel Jeff Long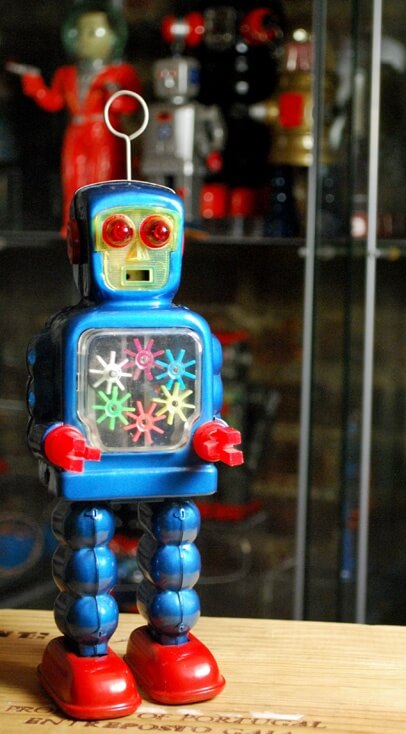 Yoshiya High Wheel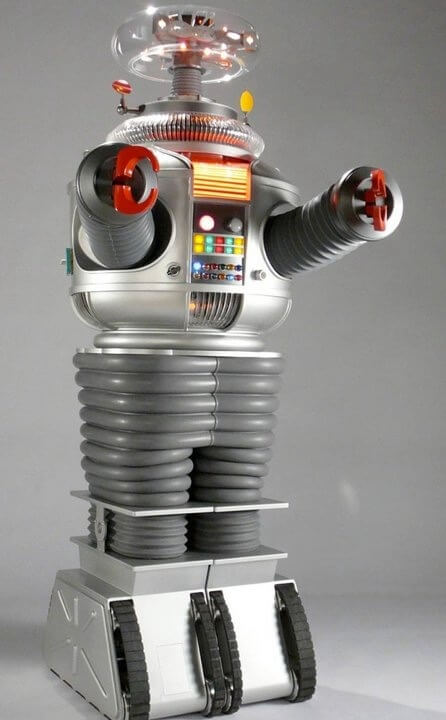 B9 from Lost in Space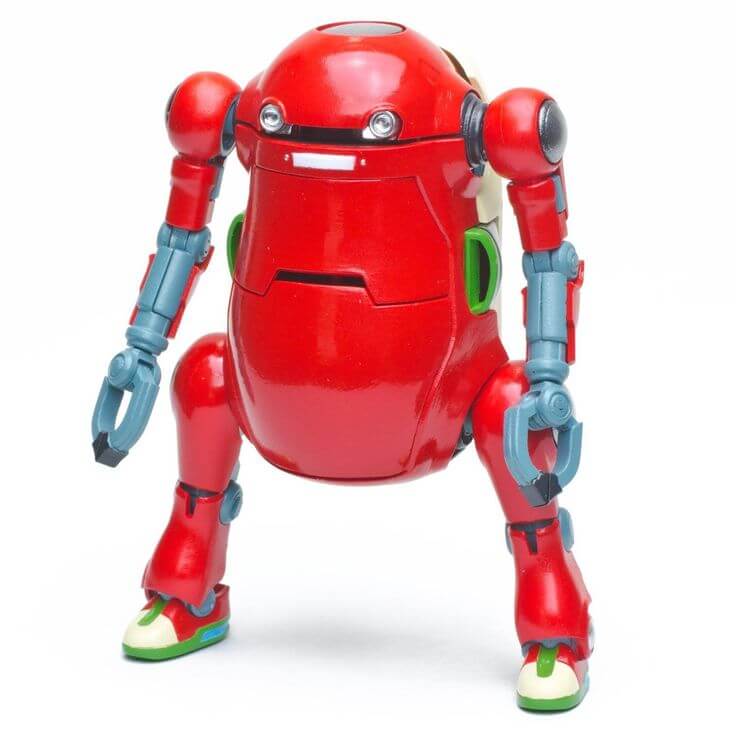 Mechatro WeGo Sentinel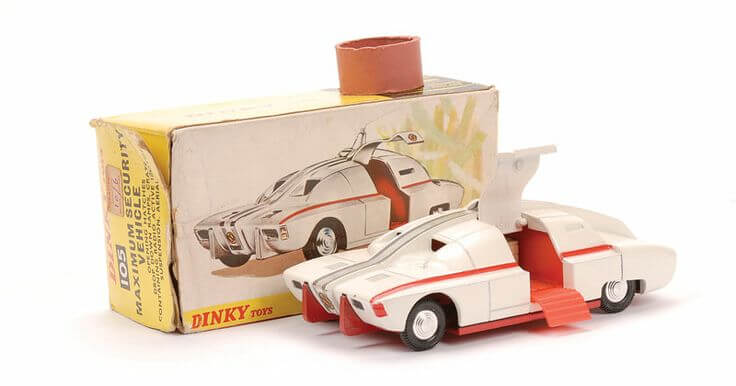 Dinky MSV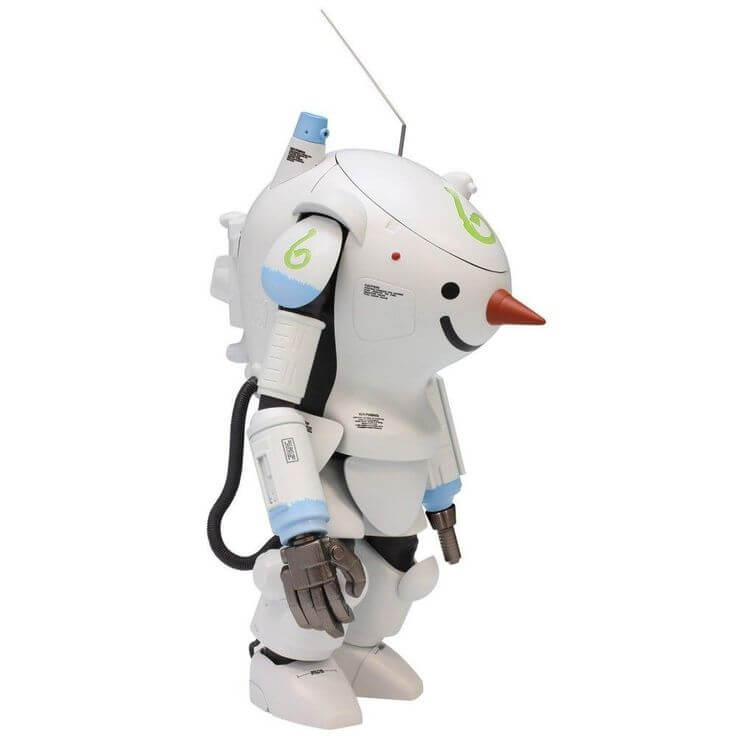 Snowman Mech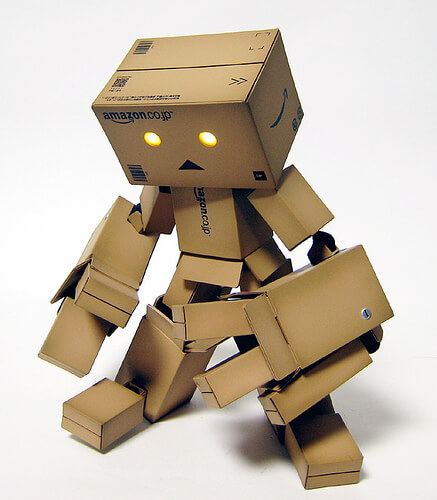 Amazon Danbo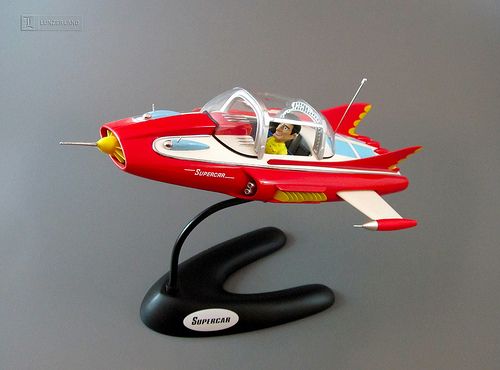 Supercar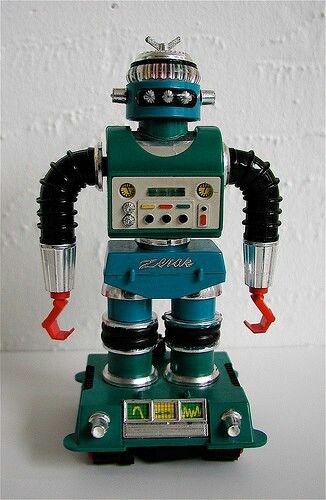 Zerak (Zeroid)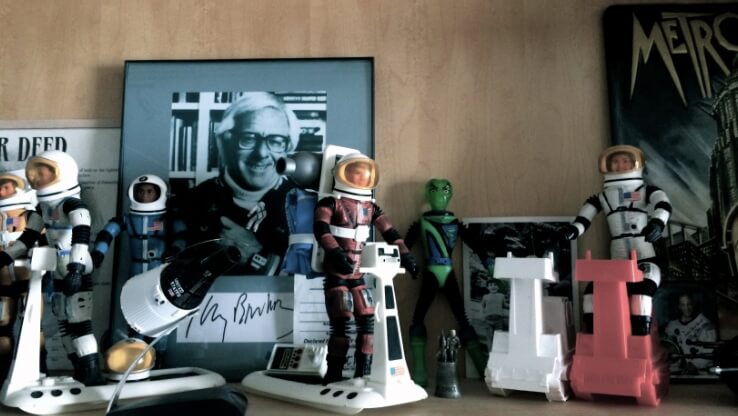 A shelf in Chris' studio
Deco fireplace

Collections in the studio

Pink Floyd rarities

1000Toys synth

Android figures

Pino robot

Maria from Metropolis

White Raiden figure

Drossel robot

Mechatro WeGo Sentinel

LED light strap robot

Man from UNCLE car

Horikawa Space Explorer

Billiken tinplate robots

Yoshiya Space Dog

Schuco car

Beatles Yellow Submarine figures

Some of the film collection

Apollo Saturn V

Medicom Andy Warhol figure

Forbidden Planet rocket

Billiken Edward Scissorhands

Boba Fett Osaka Tin Toy

Billiken Batman robot

Rocketeer figure

Golden Arrow car

Gemini capsule

UFO Straker car (Dinky)

Space 1999 Eagle

Sigourney Weaver (autograph)

Apollo 11 display

Buzz Aldrin figure

G.I. Joe astronaut

Some of Chris' guitars

Chris' 'Robot Man' studio

Chris' 'Robot Man' Studio

Dean Deceiver

Vox Teardrop (custom)

Fender Aerodyne Stratocaster

Gretsch lap steel

Chris in Midtown New York

Rare Pink Floyd print

Rare Pink Floyd vinyl

Rare Pink Floyd vinyl

G&S Fibreflex Pintail

Chris' three main boards

Surf Flyer, Z-Flex Woody

G&S, ACS 651s, Star Tracs

G&S, Gull Wings, Kryptonics

G&S pintail

Prototype Kryptonics, Gull Wings

G&S, Gull Wings, Kryptonics

Kryptonics, Gull Wings

Kryptonics (new and old)

A corner of the studio

Osprey, blue Kryptonics

ASIMO figure

Iron Giant figure

Robi robot

Stanley Qubit

Sony QRIO (model)

The Mole

Daft Punk figures

Nautilus

HAL from 2001

Maria bust (rare)

Ashley Wood robot

UFO Interceptor

Robby (one of several)

Major Matt Mason

Henshin Cyborg

Fireball XL5

1000Toys synth

Marx Johnny Apollo

Silent Running Huey

Dinky Joe 90 car

Dinky UFO Interceptor

Ultra-rare 'Zemo'

P-Body and Atlas

Mattel Jeff Long

Yoshiya High Wheel

B9 from Lost in Space

Mechatro WeGo Sentinel

Dinky MSV

Snowman Mech

Amazon Danbo

Supercar

Zerak (Zeroid)

A shelf in Chris' studio

Enquiries
07986 009109
chris@chrismiddleton.company
---