Designer of Strategist, Child Internet Safety, and Professional Outsourcing. And much more besides…
---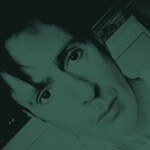 Skills: Print design and production; magazine design; art and picture editing; design management; branding; marketing and advertisement design; Wordpress site design and management (including this site, which was designed, built, and populated in two weeks).
An unusual mix: It is rare for an experienced journalist, author, and editor to also be a skilled magazine, branding, and print/digital designer, plus a picture and art editor.
Designer of: Strategist magazine; iamtheStrategist.com; Child Internet Safety magazine; Professional Outsourcing; Outsource; Thinking Cloud for Government; numerous print advertising campaigns; several websites; diginomica's main logo; and more, including products and record sleeves (see gallery at foot of this page).
He is the Strategist…
Chris conceived, designed, and art-edited the print issue of Strategist magazine – which he developed and launched from scratch – along with its innovative, mobile-first digital edition at iamtheStrategist.com.
Chris was a consultant on the redesign of UCInsight.com, which was partly inspired by iamtheStrategist.com, and he also designed the original logo for diginomica.
Since Issue 2, Chris has designed, art-edited, and produced Child Internet Safety magazine, for its publishers, Engage Media Solutions, taking over from startup design team The Loft. Chris is also launch editor of the magazine, and a principal writer.
Chris conceived and designed (and was launch editor of) the print issue of Professional Outsourcing magazine – and its standalone supplements, which he proposed and developed. Chris was responsible for designing, editing, and producing the magazine (together with all of its separate reports) single-handedly for its first 14 quarterly issues. At that time, the magazine was known for its hard-hitting, newsy covers.
Before that, Chris designed and produced the print issue of Outsource magazine for two years, prior to its relaunch. He also designed Thinking Cloud for Government magazine, a tie-in with the event of the same name.
Gallery of select design work

Enquiries
07986 009109
chris@chrismiddleton.company
---