The designer of several leading business and tech titles
---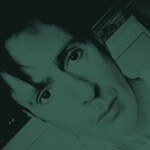 Skills: Print design and production; magazine design; art and picture editing; design management; branding; marketing and advertisement design; Wordpress site design and management.
An unusual mix: It is rare for an experienced journalist, author, and editor to also be a skilled magazine, branding, and print/digital designer, plus a picture and art editor.
Designer of: Strategist magazine; iamtheStrategist.com (relaunching in 2018); Child Internet Safety magazine; Professional Outsourcing; Outsource magazine; Thinking Cloud for Government; multiple print advertising campaigns; diginomica logo and branding; chrismiddleton.company; christopherrye.com; and more, including products and record sleeves.
---
Gallery of select design work (click to enlarge)