Chris is a trained mentor and does voluntary education work
---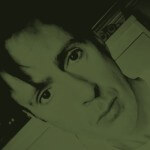 Chris has trained as a mentor, and done both voluntary and paid work for foundation learning centre DV8 Sussex, which helps teenagers who've left the education system early to acquire creative skills and basic qualifications. He has taken part in panel sessions and training days for that organisation, and, also through DV8 Sussex, was a mentor to a young musician – upcoming singer/songwriter Marie White – for six months.
Chris is proud to be associated as a partner with a brand new organisation, Always Possible, which focuses on learning, leadership, and creativity across all types of organisations, from youth groups to training providers, theatre companies, and filmmakers.
Chris has also privately run courses on media management and copywriting for a number of blue-chip clients and PR companies.

Enquiries
07986 009109
chris@chrismiddleton.company
---