Short corporate bio and images for clients and PRs.
---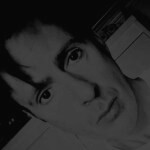 Chris Middleton is what used to be called a 'Renaissance man'.
First, he is one of the UK's leading business/technology journalists and editors, currently specialising in robotics, AI, and enterprise technology strategy.
The former editor of Computing, Computer Business Review, UCInsight, Child Internet Safety, and Professional Outsourcing, Chris has also written for The Guardian, The Times, the BBC, Computer Weekly, and Citywire, among others, founded Strategist magazine, and is a Consulting Editor for diginomica (one million unique visitors), Hack & Craft News, and Computing.
Chris is the author of a number of books on the creative use of the digital world, including The Complete Guide to Digital Audio, Creating Digital Music and Sound, and Instant Graphics, and is the editor of more than 50 other books on photography, video, movies, design, and robotics. He is currently working on two novels.
Chris has designed several magazines (Strategist, Professional Outsourcing, and Child Internet Safety among them) and logos (including diginomica's). He helped redesign Computing's print issue when editor of the magazine.
Chris is an experienced public speaker and conference chair/host. In 2016, for example, he hosted the Digital Marketing World Forum in London and the Space Innovation Congress (interviewing NASA astronauts and astro-physicists onstage), along with events for Imago Techmedia and Incisive Media.
Chris is probably the only journalist in the UK to own a genuine humanoid robot, a NAO-25 machine called Stanley Qubit. The robot has co-presented a BBC TV breakfast show with Sian Williams, taken school assembly, and appeared at conferences, exhibitions, and events throughout the UK. In 2017, Stanley Qubit made history as the first real robot ever to appear in a dramatisation of Isaac Asimov's I, Robot stories, on BBC Radio 4.
Chris also owns another humanoid robot, Robi, designed by Japanese robotics legend Tomotaka Takahashi.
Under the pseudonym 'christopher rye', Chris has a parallel career as a professional songwriter, lead guitarist, and electronic music producer, with multiple airplays on BBC radio nationally and locally, among other stations, with several videos receiving TV airtime.
In his spare time, Chris is a photographer, painter (with his own studio in Hove), collector, and skater on vintage boards.
For a full, detailed biography and CV go here.
Please note
This is Chris' personal website. For more information, go to the following pages: Contact/About / Journalist / Magazine Editor / Author / Book Editor / Designer / Musician / Photographer / Strategist magazine.

Enquiries
07986 009109
chris@chrismiddleton.company
Images
---
Photos by Gary Eastwood, Cliff Saran, and Chris.