Free 12,000-word report on tech's impact on the media sector.
---
Media futures in the digital age
An in-depth 2017 analyst report by Chris Middleton, originally produced for Incisive Media* (see note at foot of this document), on how new technologies are transforming the media landscape. It features independent analysis and insight, expert commentary, one-to-one interviews with the CIOs of the FT, News UK, and Pearson, and exclusive research from Computing. The report also includes contributions from senior spokespeople at Endemol Shine, Thomson Reuters, and more, with quotes from the CEOs of IBM, Microsoft, Salesforce.com, and 20th Century Fox.
Contents
General introduction
• Setting the scene: New people in a changing landscape
Analysis and commentary
(Featuring one-to-one CIO interviews)

• The customer in the social, multichannel world
• Mobility: New devices, new content
• A new world of voice and chat
• Trust and critical thinking
Biztech dilemmas
• How IT strategists can lead in the digital age
Technology case studies
(Featuring one-to-one CIO interviews)

• Cloud platforms and services
• Big data analytics meets the customer
• Artificial intelligence
• Automation
---
General introduction:

Setting the scene – new people in a changing landscape
New technology and digital transformation have arguably been more disruptive in the media sector than in any other. Wave after wave of new formats, platforms, and consumption models have hit a market that once had a simple, exclusive model of, "We talk, you listen". That binary world is gone. As we will see, today's media companies are morphing into new, more inclusive, more customer-focused shapes, aided by mobility, the cloud, rich data, analytics, AI, and automation.
Transformation and opportunity abound: publishers have become subscription services; broadcasters make apps and mobile content; online retailers have become original content providers, while selling their platforms to millions of other businesses; telcos push sport, news, and music; and search giants offer a keyhole into a vast landscape of content, with intermediaries scrabbling to get their clients through the keyhole first.
Meanwhile, IT vendors are exploring original content production; personal blogs have become worldwide opinion-formers; tweets have broken global news stories; millennials have become social media superstars in their own homes; digital-native publishers are driving large audiences to their content platforms; the podcast market has reignited; record labels have become promotion engines for streaming, concerts, and merchandising; books are becoming interactive experiences; online courses have transformed into AI-powered personal tutors; newspaper publishers are making movies and TV shows; and marketing agencies are pushing their message to machines, as well as to impressionable humans – while fending off a variety of new competitors.
While analog platforms still exist as lifestyle choices (surprising the many that foresaw a digital-only future), gone are the days when you could count the number of TV or radio stations on the fingers of one hand, or when people defined themselves by their choice of broadsheet or tabloid.
Today's consumers define themselves by how much, or how little, they relate to each channel and the content/providers they find there. And it is not just the 'how' and 'where' of content consumption that have changed, but also the ways that we pay for it.
How advertising is packaged and sold is also being transformed. Programmatic advertising and media buying dominate, as traditional display and banner revenues crumble. Location-based services have a role to play here, too.
2017 research from Reuters reveals dramatic changes in the media sector: "A double-digit drop in print advertising revenues in many markets led to consolidation, job cuts and closures in the traditional media, while it has become ever clearer throughout the year how big tech platforms are able to leverage their scale to drive the majority of online advertising revenue.
"In the United States, almost all the growth (99 per cent) in digital advertising went to Google or Facebook between the third quarter of 2015 and the same period in 2016.
"Publishers ended the year desperately trying to work out how they can make money as we move faster than ever from print to digital, and from an internet of websites to an internet of smartphone apps and social platforms." (Digital News Project, 2017, Reuters)
But it is not just traditional media that are feeling the heat, added the news agency: in 2016, Mashable laid off 30 people, Salon announced budget cuts and layoffs, Buzzfeed downgraded its 2016 earnings targets, and Elite Daily wrote down its value by $25 million.
Clearly, there are real challenges for media organisations, media buyers, advertisers, and consumers alike. With so many outlets, voices, channels, platforms, and technology options available to customers, building loyalty and engagement is tough for anyone in media today. And monetising that engagement is tougher still.
This report will explore how that can be done, via the agility and elasticity of the cloud, rich data analytics, artificial intelligence, automation, smart CRM, and more, applied to forward-looking programmes that embrace change and drive new revenue opportunities.
Echo chambers and 'alternative facts'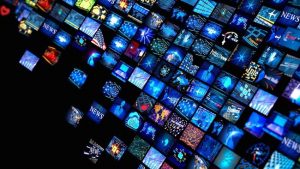 Partisan coverage, fake news, the social media 'echo chamber', and the drip-feed of extreme views into mainstream debate are all creating problems for media companies and their advertising partners. Some find themselves attacked on both sides by political leaders and consumer campaigners alike, seeking to influence how messages are financed and distributed – such as the successful 'Stop Funding Hate' campaign in the UK.
Yet evidence suggests that the media sector sees this as an opportunity – if backed by the right technology investments. The Reuters report, Digital News Project 2017, found that 70 per cent of editors, CEOs, and digital leaders within news organisations believe that worries over fake or inaccurate news on social networks will strengthen their brands' positions, because they will be able to provide the quality and trust that people demand.
Related problems are found in the rising numbers of extremist, violent, or explicit videos that advertisers complain are being linked with their content on YouTube. Advertisers want to be associated with videos that share their brand values: an opportunity for content providers to step in and form new, more secure, and more trustworthy partnerships.
In an opportunity-driven market such as this, quality and 'voice' can lead, when enabled by smart programmes that drive deep customer engagement, rather than by the more superficial engagement of social Likes and shares. 
As we will explore later in this report, rich data analytics is another key technology for achieving deep engagement. Using it, media companies can bring customers into the heart of their businesses and grow deeper relationships with them – despite the proliferation of channels in an era that encourages 'snacking' and disloyalty. [See below and Technology profiles for more on analytics, cloud platforms, artificial intelligence, and automation.]
But doing that takes confidence and ambition. It is not for nothing that Computing Research finds 23 per cent of media companies describing themselves as "brave" (versus nine per cent of other organisations). A further 46 per cent of media IT strategists say they are "aware and willing to learn".
But despite the world of depth, niche, focus, and precision that is available online, many consumers Like, share, and never check the facts. This has been proved by experimental fake news sites (designed to find out how many false stories people will believe) and by some clever articles.
For example, science news site IFLscience.com created a 2016 Facebook campaign around a sensationalist headline, 'Cannabis contains alien DNA from outer space'. Tens of thousands of people Liked, shared, or commented on the story, but almost none of them clicked through to the article itself. Had they done so, they would have found a report on how social media users Like headlines but don't read the stories.
Clearly, social sharing is not hard evidence of reader engagement. Nevertheless, a recent Marketing Week survey found that 78 per cent of marketers use social engagement statistics to 'prove' ROI and nearly 82 per cent (the largest bloc) define engagement purely in terms of retweets and Likes.
But business leaders know that Likes don't always equal money: when asked if these social engagement metrics are taken seriously by the board, only 39 per cent of marketers said yes.
As this report will show, digital and IT leaders in media organisations know more about real customer engagement than many marketers – and especially how the cloud, big data analytics, artificial intelligence, and smart CRM tools, not only help build those relationships, but also push measurable improvements onto the bottom line.
One thing is clear, however: social media have become sorting houses for what each consumer believes to be true (a digital version of the Hogwarts sorting hat, perhaps). This has knock-on effects for media organisations, by fuelling industry-wide problems such as clickbait, a race to the bottom in terms of quality, transparency, and rigour, and the rise of 'alternative facts'. In some places, the once-clear dividing lines between journalism, marketing, and PR have become almost invisible.
But as this report will explain, social platforms can be used more positively by business and IT strategists, too, in ways that bring in new revenue and add value to the business.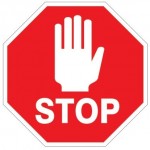 There's more good news: the media sector is responding to the social echo chamber with positive action. Some news organisations recognise that journalistic integrity and depth are important differentiators in a long game. Short-term tactical moves are inadvisable in a media landscape where voice and integrity are becoming more, not less, important.
Chasing clicks can lead organisations away from their core readers. Many a specialist masthead has lost its way in the daily quest for more page views, filling their once-focused content with populist headlines, unrelated stories, and search-optimised buzzwords.
AI-powered fact-checking services will soon be with us, too: Google and Facebook are both investing heavily in the technology, alongside startups such as the UK's Full Fact, and the Le Monde newspaper's smart search engine. In particular, Facebook is looking to integrate services such as Snopes, PolitiFact, and the Washington Post's fact-checking system with its news feed, ushering in an era of so-called augmented journalism. But flagging fake news hasn't worked.
Perhaps 'alternative facts' will be short lived. Or maybe politics and the gaming of smart search engines and AI tools may become indistinguishable from each other, with every technology innovation dismissed by partisan commentators and conspiracy theorists.
Russia's successful use of Facebook, Twitter, and Snapchat troll farms to influence political debate in the West prove that this is a high-stakes game, one that is undermining both trust in news resources and the political process.
A golden age of TV
But while some may lament the loss of a simpler time, most consumers are happy in a golden age of diverse, innovative content. They binge-watch box sets on demand via mobile apps, smart TVs, tablets, and laptops, on flexible payment terms that enable them to change providers – Netflix and Amazon among them – with a click.
This challenges customer loyalty still further as new ecosystems of paid content open up, but it also proves that quality and originality repay the investment. That's where the real battles are being fought.
This report will also look at how media companies use different technology platforms to tell stories in new ways, empowered by the insights of rich data analysis. Factor in the elasticity of the cloud, and they can focus on core business development, not commodity tasks.
Signal versus noise
Consumers define themselves by what signals they search for in the noise: a big opportunity for organisations to embrace those users, extend brands, and increase customer engagement (to be the signal, not the noise).
But it's not without risk: AI-powered filters, social preferences, and profiling can sometimes compound the problem of people only hearing what they want to hear. One consumer's niche may be another's bunker. This is where business strategy should come into play, over and above a quest for short-term tactical advantage.
Innovations such as Twitter's Mute button may filter out fake news, or switch off verifiable facts – it depends on the user's perspective. Meanwhile, The Guardian has introduced its 'Burst your bubble' feature, a so-called 'serendipity algorithm' that links to alternative viewpoints. In this way, some media organisations are helping users to discover new, and sometimes challenging, ideas.
In all this change, customer data has become the de facto currency of our age. Many consumers are less concerned than others about their privacy – if there is a benefit in sharing their data. They're happy to divulge personal details as they subscribe to sites, feeds, and services. This allows their data to be used by apps that empower programmatic advertising campaigns. Via these, the entire purchase journey from search to the online shopping basket can be tracked, anticipated, and optimised.
But consumer openness has its limits. The use of end-to-end encrypted chat apps, such as Wickr, is growing, alongside encrypted mail, such as Tutanota – perhaps as a direct response to increased surveillance. Other providers, such as Zoho, put encryption at the heart of suites of cloud-based business applications.
In general, technology vendors are beginning to see encryption as both a consumer protection and a business necessity. After all, security threats are soaring, and if communications technologies are weakened to enable surveillance, then that puts their reputations and customers at risk. This will be especially important under the EU's General Data Protection Regulation (GDPR), which comes into force in May 2018, with severe penalties for breaches.
Some consumers appreciate ads that are more relevant to them, while others complain of being followed by the same promotions, which can have the effect of undermining customer loyalty, not enhancing it. That's a challenge for any brand whose reputation has been built on personal service and discretion in previous decades. The clicks should never undermine the bricks.
Some in the technology world, such as the Web's prime mover, Sir Tim Berners-Lee, believe that this giving away of customer data for little in return may (or should) be short-lived. He has urged consumers to take back control over their personally identifiable data (PID) from companies, so that they can control the circumstances of its usage in the future. GDPR contains provisions that support this aim.
Personal APIs are just one of the proposed solutions for doing this, opening up a possible future of data-powered citizen action and consumer-backed research. Canny organisations could encourage such initiatives, by supporting whatever cause is close to the customer's heart. In this way, CSR, community action, and consumer support (via the sanctioned use of their personal data), could be natural partners in the data-powered digital landscape.
That aside, for many types of consumer – including students and others who have a niche focus – improved personalisation (more signal, less noise) can only be a good thing. It drives engagement, loyalty, and profitability, as the following interviews with Pearson, News UK, the Financial Times, and others, will show. For media organisations, there is everything to play for.
In summary, change is the new normal. And there's more change incoming all of the time: AI-enhanced enterprise applications, such as Salesforce.com's Einstein platform; news written by AIs (as is already happening on the New York Times and at Reuters); the increased automation of media production, editorial, marketing, and PR processes; a return to voice and audio via Siri, Alexa, and other smart assistants; and augmented/virtual reality. All are among the disruptive and transformative technologies that are already at media companies' disposal.
This report will look at each of these areas and technologies in turn. So what do the next few years hold for executives who are planning their technology strategies? And what can other sectors learn from media companies that are in the vanguard of digital transformation and technology change?
---
Analysis and commentary:

The customer in the social, multichannel world
All media companies have one thing in common: a tight, clear focus on a defined customer, or group(s) of customers. This is the key reason why media organisations have long been in the vanguard of digital transformation.
Magazine and portal publishers, newspapers, broadcasters, production companies, advertising and marketing agencies, and more, all share an overwhelming need to define who their customer is, what they want, and how those things may change in the future. Achieving that takes world-beating insight and clean, accurate, optimised data.
In the publishing world, no newspaper or magazine exists without a target reader, who the publishers must be able to describe in granular detail. That data – when delivered off the drawing board and into the real world by new technologies – links through to media companies' other target groups: their potential advertising and sponsorship partners.
To launch a new brand, its publishers need to be able to describe how old the reader is, what they like, love, think, need, and do for a living; what kind of information they value; where they shop; how much money they earn; who they report to (for B2B titles); and how the world looks to them – both today and tomorrow. In this way, the content creation, production, and sales strategies can be locked together with a clear advertising proposition.
Media companies create a voice to speak to all of those needs. It needs to be authentic, well researched, and optimised for its audience. And use language that the audience recognises and relates to.
Publishers also need to test those assumptions, often in real time: information such as who is reading what, why, on which device, and in what situation, should all feed back into the business and help media companies to fine-tune their content and the strategy behind it.
"Where does the reader go from here?" and, "How can technology help them get there?" should be the key follow-on questions, with AI increasingly being a factor in those decisions. [See below and Technology Case Studies for more on this.] Again, all this requires world-beating insight, together with clean, optimised data, and an integrated strategy behind it – along with the ability to spot and predict changes in behaviour.
News organisations as curators
Christina Scott is Chief Technology Officer at News UK, parent company of the Times, Sunday Times, and Sun newspapers. For her, the editorial management role of a newspaper should never be overlooked in this new landscape. And technology is there to help.
"Editorial curation is very important," she says. "That's a balance. You have to provide a balance, versus content that people aren't ever going to read. So you need to understand how content is performing and whether they're engaged."
Editorial voice and standards are also core to what the Financial Times (FT) provides. Chief Product and Information Officer (CPIO) Cait O'Riordan says that the quest for clicks may seem like a good idea, but it is short-term, reactive, and counter-productive. "Editorial nous and judgement are vital. It's a risk for every company if you're not thoughtful.
"We're very careful to go after quality reach and not pure reach. Clickbait headlines may bring traffic, but if they don't become loyal customers, which helps the bottom line, they're meaningless. We go after a volume metric of anonymous customers revisiting twice a week. People who consume more than one article, they're more likely to become engaged FT readers.
"The FT's product is the FT's journalism. Understanding the brand and its values is absolutely the heart of what we do. Then our data is a digital expression of that quality, it's not a replacement for it."
In a sense, technology allows everyone to be a media organisation via social tools and platforms. So how does an established player ensure that its position isn't eroded?
News UK's Scott says, "Traditional media organisations haven't necessarily done the best of job of explaining why news is important, and why quality news is important. Most readers don't understand that a lot of work goes into it. It's not just something that has come in on a wire and we've sent it out again. Raising media-literacy awareness, particularly on the back of fake news, is really important.
"The Facebook bubble is also a challenge. Newspapers are there to provide an idea, a view, about what's happening in the world. Facebook and other social media channels have a responsibility to put more effort into ensuring that they're not amplifying news that is deliberately misleading.
"'I don't like this story' is the Trump definition of fake news. So I think that there is work to be done around education for people to understand that not all things are equal, and in trying to educate people to be more cynical about what they read on social channels. There's more that we need to do to encourage people to have a relationship with us directly as a news provider, and not only though social media."
Later, we will explore how technology can help organisations like News UK do that.
The Facebook challenge
The need to address these problems is growing. Reuters' statistics reveal that, on average, 12 per cent of people worldwide primarily get their news from social media, as do around one quarter of adults under the age of 25.
Facebook is seen as the most important social platform for media companies' investment in 2017, cited by 78 per cent of professionals in Reuters' media survey. The next most popular is YouTube, on 25 per cent. Apple News is in third place, chosen by 14 per cent of respondents, and Twitter is fourth, on 13 per cent. Facebook Messenger dominates the messaging app space for media companies too, over and above WhatsApp and Snapchat, according to Reuters.
Despite all this, Facebook maintains that it is not a media company, and yet was advertising for a Head of News at the end of 2016, observes Reuters.
Facebook Instant Articles and Google's Accelerated Mobile Pages (AMP) now account for "a significant proportion of publishers' page views", adds the news agency. Meanwhile, as we've seen, Apple's updated iOS News app is also performing well, driving millions more page views than before and overtaking Twitter as a key platform for media companies' investment.
The multi-channel, multi-platform communications challenge facing news organisations is also faced by independent TV production companies. They commit budget and talent to pitching, making, and selling programmes to broadcasters worldwide. That means being able to identify new trends, new viewers, new types of show, and new stories to tell – on every type of device.
Content and format are inextricably linked for both a publisher and a programme maker. New channels, device types, and access patterns not only change the way content is consumed, but also the content itself. At the same time, an extended ecosystem exists around any media outlet: marketers, PR experts, journalists, and (increasingly) the customers themselves all help to spread the word across multiple channels.
This is especially important to those companies that are not themselves public facing, such as Endemol Shine, maker of programmes as diverse as Peaky Blinders, Big Brother, Masterchef, and Humans.
Mobility: New devices, new content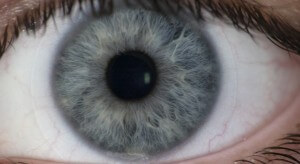 Each of Endemol Shine's programmes is a standalone brand with a different target audience. Those consumers may watch on any combination of smart TVs, phones, laptops, tablets, and games consoles – or watch on one device, while consuming spin-off content on another (perhaps simultaneously).
Aaron Eccles is Endemol Shine's Head of Social Media and Digital Marketing. He explains: "We try to embed digital as early as possible in all of the conversations we have. We can then plan and get the tone of voice right from the start, across all of our digital channels.
"Let's say we have a show with a young audience: we can't just clip that up and put it on Facebook, because the audience might not be there. Sometimes we shoot [promotional material] vertically so it's right for Snapchat. The point is, you've got to get the right content for the right channel for the right audience, and know how it will work there for that audience."
Eccles explains that emerging technologies, such as virtual or augmented reality and 3D, all need to be planned for now as part of a forward strategy, and not flown in as an afterthought once the technologies have been adopted by market leaders.
"VR is set to be a huge thing for us. What we can do in that space, and how our TV shows may have a place in that world, are all things that will form part of our story as an organisation."
Whether alternative realities and consumption models will have an impact on every media organisation is unknown. However, the possibility that mobile screens might be replaced by smart glasses, wearables, headsets, 3D displays, holograms, and even room-spanning digital wallpaper should be medium- to long-term strategic considerations, along with the potential for content to move beyond 2D and 3D into fully immersive or augmented environments.
The principle of matching content and format to audience and device type also applies to movies, with spin-off features, games, mobile apps, clips, trailers, and interactive environments all helping to build a buzz around upcoming blockbusters. Successful movies or TV shows are the stars in solar systems of related content. Movie studios such as Marvel talk about universes, and know that this description doesn't just apply to interlinked characters and stories.
In a recent interview about the disruption in the video space brought about by game-changing innovators, such as Netflix, 20th Century Fox CEO James Murdoch said, "ubiquitous high-speed connectivity, a continued proliferation of end-user-connected displays, and the potential for unfettered access to creative assets in the cloud" should all be seen as opportunities for accelerated growth, and not as threats to existing business models. As a result, Fox will undergo a "core re-alignment" around future video technologies, he explained.
And there are generational aspects to these decisions: young people consume more on mobiles than adults and use different social platforms to their parents or grandparents. All of these factors influence not only the content of each show, but also how it is marketed and sold to different groups of people.
These particular lessons from the TV and movie worlds apply just as much to publishers and news organisations. News UK's Scott says, "If you look at The Sun on Snapchat, we've created quite different content [for that channel] in a different format. So one of the things we've been looking at is the different demographics on social media channels. On The Times, we don't get younger people straight away, but they may come to The Times as they leave school."
But Scott explains that adapting stories for the app-centric mobile world doesn't necessarily transform the core content. "I'm not sure it's changing the content, but it is changing how you decide to tell the story. The Sun [online] is 91 per cent mobile usage, so it's pretty much just mobile. So we have to make sure that we're designing for a mobile experience – vertical videos, and so on. You really have to think about the user experience and the design."
Video stars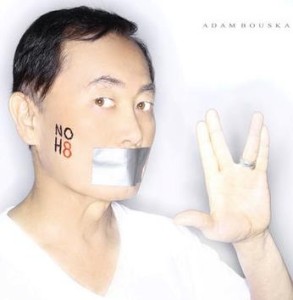 Video itself is constantly evolving. For example, Snapchat's spectacles have introduced the concept of round video, which – alongside 360-degree and spherical videos – reveals that formats are escaping their traditional frames like never before.
Video – including long-form, immersive, live, social, and clips – is an investment hotspot for the entire media sector. For example: Unilad and The Lad Bible have achieved around seven billion plays per month apiece on Facebook, according to Reuters; Snapchat generated eight billion videos a day in 2016; the Economist has expanded its native video unit, Economist Films; and the New York Times has launched its immersive video project, The Daily 360.
According to Zenith research, consumers spend an average of 19 minutes a day consuming video content on smartphones and tablets – a figure that is set to double in 2018.
Hitting a moving target
But even for diversified multinationals, the financial impact of trying to hit dozens of moving targets can be prohibitive, and the revenue opportunities from the fast-proliferating number of apps and social platforms are sometimes unclear. "The cost of being on so many platforms is an issue," admits News UK's Scott. "And one of the things we think about is which is the right one, and how do we monetise on those platforms?
"A lot of digital advertising revenue is not coming to news organisations. New formats appear with no monetisation strategy, which means it is just a cost to us. If we put all our content out there for free there is no revenue strategy."
All these decisions demand that media organisations understand both the message and the medium. In turn, they demand access to multichannel feedback tools that cover everything from the Web and smart TVs to mobiles and social platforms.
Educating the user
There are surprising parallels between the TV/movie world and the education wing of the publishing sector. Albert Hitchcock is Chief Technology Officer (CTO) of education giant, Pearson. He says, "We're mirroring a number of media companies in terms of latest generations of digital interactive content. We see education in the future as being very immersive and multimedia based."
In 2016, Lincoln Wallen, CTO of Dreamworks, joined Pearson's board of directors, making the connection explicit.
Hitchcock reveals that Pearson is exploring Microsoft's HoloLens technology and is working with teaching practitioners in new and innovative ways. Augmented reality projects and game-like experiences are all on the table. "Can we use virtual reality to teach surgeons to carry out procedures without having to be in the operating theatre?" he says. "There are parallels with gaming as well, a correlation with education, to make our experiences just as engaging [to students] as gaming."
VR headsets, smart glasses, and large-scale 3D displays are already viable, and have obvious applications in certain types of education, from teaching medical procedures (as we've seen) to training engineers and product designers.
News applications aren't far behind: both the New York Times and The Guardian have made significant investments in VR, with the latter setting up its own dedicated studio.
Responsive and mobile first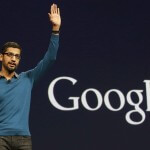 But in the meantime, most organisations either are, or should be, developing a mobile-first, responsive, and/or app-first environment, as opposed to a Web-first, desktop approach. Increasingly, content needs to adapt responsively to work on everything from smart watches to cinema-sized screens.
For many enterprises, more customers, users, and stakeholders now access their services from mobile devices than from other platforms, and that has been the case for three to five years for some organisations. Some report visits from smartphones and tablets as forming 80-90 per cent of more of their overall traffic, as is the case with News UK.
New digital channels mean that organisations have to create content that matches the way people use each channel. But how hard is it to do that at a time of shrinking budgets? And how can technology help? Pearson's Hitchcock: "We've gone through a lot of learning on this ourselves. Millennials are consuming our content on tablets and mobile devices. We offer native versions of our products. Another issue is speed, particularly in understanding how content runs on mobile networks, creating the best experience for the network capacity.
"There is a range of learnings, from technical aspects, such as how to deliver rich content on low bandwidth, all the way through to typical use cases and journeys. For example, it's typical for a student to be one minute on their desktop or laptop, and the next on their iPhone or Android device. Then they'll switch on the desktop at home or a smart TV. So our course work is designed in such a way that users can stop content on one device and restart it on another."
This mix-and-match approach at the user end (networks and communities are what count for millennials, not device type) challenges organisations that simply want their content to be consumed in depth. Otherwise, they're adding to a world of surface noise.
"With the multi-device paradigm, it's important that we structure the content to ensure its consumed in the right way," continues Hitchcock. "And if we can see how students are consuming it, then we can re-order the content. We're building an assessment into each chapter of the course, so that they have to answer questions in one section before they go onto the next. There's a level of rigour involved."
Later in this report, we'll look in greater depth at how rich data analytics are at the heart of all such processes.
Design is a factor for the FT, too – both for its users and its staff, says O'Riordan. "A lot of the engagement is to do with a mobile-optimised experience. A no-brainer: the same content, but optimised for a small screen. When we look at rich journalism, as we call it, it's digital journalism that couldn't be done better in any other way. Graphics needs to look good on a small screen. So for us the questions are, What are the interactive versions of that? And, How can we make it easy for FT journalists to create graphically rich, interactive content that works on a small screen?
"We're very much mobile first. You will only see mobile designs of our digital content being worked on in our office. It's not a constraint, it's an opportunity."
A new world of voice and chat
Apps themselves are increasingly seen as low value. The real key for organisations is not in building an app, but in better understanding and facilitating their relationships with customers, prospects, partners, and suppliers, and being able to move quickly to capitalise on new opportunities, aided by rich data.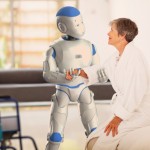 But News UK Scott cautions that a strategic, not tactical, approach is essential when it comes to emerging devices and usage models. "Audio is everywhere – Siri, Alexa, and Google Home – but at the moment there's no clear view on how we would monetise our content on that platform.
"For example, audio news services… a lot of people have already done that. We're having a hackathon around audio, and about the different ways people will interact with that content. Simply providing the same content on different platforms is not necessarily a good thing."
What Reuters calls "conversational commerce" will also be with us, as chatbots become an increasingly common interface between consumers, brands, and services, mixing "storytelling, product discovery, direct purchase, and customer service […] making consumer engagement possible at a much wider scale than could have been achieved before", according to the news agency.
Indeed, for many media companies today, their customers are (in a sense) their product. At heart, some media organisations are really data- and list-building enterprises, in which content production, sponsorship, advertising, and list creation/maintenance exist in a symbiotic relationship.
Trust and critical thinking
Kelvin Lee is Director of Social Media Marketing for the Financial & Risk division of business information provider, Thomson Reuters. He says, "Beyond market data, we also sell trust, so our challenge is how can we convey trust in the brand. Our key priorities are the empowered customer and the fact that younger, millennial customers expect us to be on all of the digital channels that they're on, and we want to make everyone in the company, whoever they are, a voice for the brand."
Lee explains that it's essential to have an agreed internal and external strategy among all key stakeholders – including leadership and sales teams – and to give them all a voice within a flatter, more democratic organisation. "It's about listening to the voices of the other departments, and there are great tools out there to help you aggregate that."
Certainly the impetus in unified communications suites and dashboards is strongly towards creating a more collaborative culture and workflow, whether beneath a single pane of glass or with integrated functionality among a range of best-of-breed tools.
For these reasons and more, companies want their IT/digital professionals and teams to understand the relationships between different disciplines – coding, marketing, design, user experience, service, business opportunity, and so on – and not just employ people who sit on their own with laptops.
Critical thinking is invaluable. This is a consideration at both the client and provider ends of the technology spectrum.
Speaking recently at the World Economic Forum in Davos, MIT Media Lab chief Joichi Ito bemoaned the fact that AI tools, for example, are sometimes developed in small, closed teams that lack diversity. Within those groups, isolated, young, and usually white-male employees favour the binary world of the computer to the messiness of the real world, he claimed. He urged his fellow panelists, Microsoft CEO Satya Nadella and IBM Chair and CEO Virginia Rometty, to broaden the scope of AI development to improve client focus and foster a culture of ethical and social responsibility.
In terms of coding itself, agile, modular development (components that can be put together on demand), and containerisation are all popular disciplines. Open-source development is a large and growing area, even amongst established proprietary technology vendors.
But what of the IT leader and strategist? Where does he or she stand in this universe of constant change?
---
Biztech dilemmas:

How IT strategists can lead in the digital age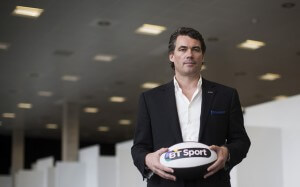 In the media and elsewhere, today's IT leaders, IT managers, team leaders, engineers, and other technology professionals face a variety of challenges [see below]. Many are responding to these by bringing front-end product development and back-end IT functions together under the same roof – and the same job title.
This is particularly true for major players, such as News UK, where its CTO Scott oversees both front and back-end development in a role that covers "all tech projects, from development and product managers, to the data team and the video team."
The FT is another news organisation that strives to express its core values in the digital realm. CPIO O'Riordan says, "At the moment, there's only two of us with this job title. It reflects the fact that I'm responsible for 'old IT' – infrastructure, cybersecurity, networks – but also for front-end product development, such as FT.com, the digital expression of the FT, web apps, and so on."
Formerly VP of product at music app Shazam, she explains the rationale behind this merger of old and new: "From a company point of view, the move was to join the two together. All tech is pulling together, whereas [in many organisations] the two are often not pulling together in that way. At the FT, there's no tension between the two worlds.
"The organisational change is about empowerment of teams. In the past, digital development was often done in a top-down way, with projects that were years in development, then unveiled to an underwhelmed user base. But because we have a good understanding of our users, we can delegate responsibility down into the teams.
"My job is to give the teams the KPIs they need to move. They work out what they have to do to move those metrics, and report back to me. So my job is to define what success looks like, then get the teams to move the metrics. They're empowered and motivated to go after those metrics because they're in charge of their own destiny. There is less command and control."
Education company Pearson shares this philosophy. CTO Hitchcock says, "The CIO scope used to be different to the digital product scope, with separate teams of people. But with integrated customer journeys and digital adoption, you don't want a Chinese wall between enterprise IT and digital products; they need to work together seamlessly.
"We created a single technology organisation for the company, and this allows us to look at everything holistically, and to work much more efficiently and in an integrated way, with a platform-enabled future. £700m investment on an annualised basis on product technology: that summarises the point!"
Leadership challenges
For all IT leaders, the internal and external challenges include (but are not limited to):-
• Bringing products to market, quickly and securely, while extending core values.
• Building customer engagement and loyalty, and growing those over time.
• Contributing to a profitable business that not only cuts costs, but grows revenue.
• The fact that everyone with a blog or a social media presence works in the media today, and everyone has an audience and access to the same tools. (In the past, everyone was famous for 15 minutes, today they're famous to 15 people – or to 15 million.)
• The loss of traditional IT budgets and the switch to discrete digital projects within different line-of-business reporting structures.
• Flipping from a maintenance-focused, 'keeping the lights on' approach, to a more forward-looking business function that manages relationships as a service.
• Becoming a business enabler, rather than an obstacle to change.
• Shifting from on-premise technologies to cloud platforms, infrastructures, and services/apps.
• Supporting a business desire to be nimble and move quickly. Today's media giants can be disintermediated by a plucky startup just as swiftly as any other type of business, so media companies need to think like startups and be agile. That's not easy for a multinational that has a legacy business and technology.
• The constant emergence of new players and threats, across every part of the media.
• Employees' desire to work in a more collaborative, social, and 'consumer tech' way.
• The fact that buying a collaborative tool and becoming a collaborative organisation are entirely different things.
• Managing a device/platform -agnostic IT environment, which empowers employees to use their own devices, both in the office and remotely.
• Supporting flexible and remote working.
• Data security, complicated by the rise in malicious attacks, and by employees copying or sharing data, accessing it via their own devices, and/or storing it in public cloud accounts.
• The shifting data governance environment, which has been muddied by differing attitudes in Europe and the US – not to mention by Brexit and the new political climate in the West.
• The fact that 'the cloud' is a misnomer. It is about data centres built on land under local data governance laws, and not nation-less castles in the air or a borderless fog of egalitarian code.
• Companies talk about 'digital transformation', 'disruption', and 'innovation', but rarely say what they mean. Definitions are thin on the ground.
• Different disciplines – eg marketing and product design – are increasingly merging and cross-pollinating.
• Trying to understand and second-guess how Google works.
So let's explore how some of these strategic and operational issues affect IT strategists' work in key technology areas, such as cloud, big data analytics, CRM, and the mobile environment, and in emerging technologies, such as AI and automation.
---
Technology case studies
Cloud platforms and services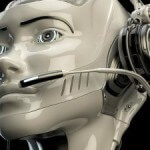 The impetus of the entire enterprise technology sector is towards cloud platforms, infrastructures, and services. Media companies began driving that change from day one of the digital world.
Data governance, location and transfer are in the spotlight, while an emerging challenge is that big data analytics [see below] and remotely hosted data are not always easy bedfellows. For all of these reasons, there is an increasing trend in some businesses to repatriate data.
But the key advantage of cloud technologies lies in their agility and flexibility, their ability to scale to meet peaks and troughs in demand, and their cost transparency. Cloud commoditises what were once significant on-premise capital investments.
Many non-media organisations still struggle with the cloud, but media companies understood and adopted the cloud much earlier than most. The FT's O'Riordan explains why. She says, "Cloud has been a massive part of our ability to be successful, by reducing our costs to serve and allowing us to focus on what makes us 'uniquely FT'.
"From an FT experience point of view, we made the decision that the FT should be investing its money in things that only we can do. We invest in the digital expression of our brand, in managing our content, in understanding our customer.
"That core tech, that FT added value, is where I want FT engineers to be working. Everything else – serving the customer, where it's hosted, and so on – that's very much a commodity service that we shouldn't be spending money on ourselves.
"We invest where we have a unique place in the market, and we are ruthless in reducing our costs to serve. If we can keep our costs down by using services in the cloud, then I can spend a lot more money on what makes us 'uniquely FT'."
Pearson increasingly sees itself as "the Netflix of education" – a global learning platform in the cloud – and for its CTO Hitchcock, being both cloud-centric and cloud-based is "the focus, but we're not quite there yet". So what has Pearson learned to date from its transformative journey into the cloud?
Hitchcock says that the main advantages are "the elasticity of the environment and the ability to have large computing resources available on demand".
"We have variability of consumption throughout the year, the assessment periods that various countries have around school holidays, and so on. Having an elastic environment is very powerful and saves money. The level of resilience and uptime of the public cloud environment is an easier way [to operate] and things can be more effectively done in the public cloud. These are improvements on traditional data centre-based computing resources.
"As part of our journey, the ability for continuous integration – an agile, DevOps kind of model – is much more suited to the cloud than to traditional hosting. Cost efficiency, elasticity, resilience, and supporting a much more modern process of continuous integration [are the main advantages]."
In a sense, the cloud's continuous advances aid Pearson's quest to provide continuous learning. But there is a caveat, says Hitchcock.
"Security. One side of that is a privacy issue, and the other is regulatory and to do with being a data custodian. In Europe, all of our student data is held within the EU, and in the US it's held in the US environment. We're very conscious of data location. As regards privacy, obviously we're encrypting at resource and in the cloud, but a lot of that is covered by the providers now."
Computing Research findings:
• 45 per cent of media organisations are mainly using external hosting or cloud services, versus 30 per cent of other sectors.
• 64 per cent of media organisations are working towards a cloud-first strategy in 2-3 years' time, versus 40 per cent of other sectors.
---
Big data analytics meets the customer
Big data is often thought of as being characterised by 'the three Vs' (its massive volume, variety, and velocity), but it should really be judged against a fourth: its value. While big data is a buzzphrase – alongside the increasingly used 'rich data' – the challenge is real for those organisations that use data on a large scale.
However, data isn't always massive: a parallel challenge lies in extracting deep insights from relatively small datasets, which is where cloud-based quantum computing services will come into their own (such as those already offered by IBM).
But whichever approach is best, data-analysis skills will be at a premium over the next few years. And for media organisations that are, at heart, data-based enterprises, analytics should be front and centre of what they do – alongside the related areas of AI and machine learning [see below].
For CTO Hitchcock, analytics are vital to Pearson's future success. "One of the biggest USPs is being able to personalise the learning experience and education itself. As we move progressively towards a digital ecosystem, our ability to use education-related content to help individual learners learn faster is essential – we use the phrase 'efficacy'.
"We want to use our data to inform ourselves about our learners and to create a personalised content ecosystem. Social media don't create a barrier between us and our learners, the opposite is true. We see a whole range of use cases, including from a customer service point of view. The 360-degree view of the customer, so that you can assemble a 3D viewpoint of his or her desires and what makes them tick.
"Like any business, we have multiple versions of data across the enterprise. But we have a single CRM system – Salesforce – a single ERP, and so on. Sales, learning, customer service, can all be fully integrated to create a single record for every individual customer. The richness of the profile builds our understanding of them."
So has Pearson's use of analytics and data uncovered any surprising findings about its user base? Hitchcock reports that there are still behaviour patterns among millennials that distinguish them from users who grew up in a previous technology era. Organisations of every type should take note of this: we're not all millennials yet.
"In the past, we might have been running a call centre. But what we've now implemented is a communities-based system for support. The last thing millennials want to do is dial a phone number! Students are willing to contribute to communities online and to help one another solve problems. At Pearson, we change the way we work to support customers in the way they want to be supported. Social media is at the heart of that."
These shifts in the technology landscape have had a stunning effect on Pearson: they've changed the core nature of its business. "We've traditionally been B2B, forging relationships with professors, deans of universities, and so on. But increasingly, we're becoming more B2C.
"We sold direct to students more last year. We have a new Pearson.com website, a lot more analytics, and more direct-to-consumer campaigns. But it's relatively new that we're working as a B2C enterprise. It's a nascent, developing approach."
Moving the metrics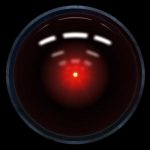 Data analysis and discovery are critical to the FT's success story, too, says O'Riordan, who – appropriately for the CPIO of a brand that delves deep into finance – stresses the need for "more data-driven understanding of what metrics you have to move to be successful".
Those metrics have a calculable cash value, she explains: "Today, digital success is company success. The engagement model is core to that – looking at how engaged a customer has to be to become a loyal FT customer. Each customer has an engagement score: how recently a customer came to the site, how much content they consumed, and so on, and that has a direct correlation with our bottom line.
"When we redesigned the FT site, one of the main metrics we aimed for was moving engagement, so we could add features, AB test them, and move that metric. All this equates to the bottom line and to more loyal customers. Plus, we were looking to see if our customers are more engaged than they were on the old website. That turned out to be the case."
But why is that? "One of the key things is speed," she explains. "It's one of the fastest in its class. We ran a test to see what would happen if we slowed the site down again, via mirror sites running at different speeds. We found that by making the site one per cent faster we could drive engagement by five per cent, so we could work out the cash value of one second of speed. That equates to millions of pounds on our bottom line."
Another key benefit of matching data analytics with service optimisation is end-user personalisation (especially when combined with AI and automation, as we'll explore below). This is of particular relevance to the FT's personalised MyFT service, which allows users to follow their topics of choice.
"My team are phenomenally data driven," explains O'Riordan. "They compared people who did and didn't become MyFT customers. They found that engagement levels went up by 35 per cent when they did. So the investment in making the site more personalised works, by driving that engagement. All of this makes the experience better. We're not working on hunches, it's all data driven."
It is also design driven. So how is this push towards increased personalisation communicated up front to the customer? "What continues to surprise me is that you cannot be too clear to your customers when you develop new experiences," she says.
"We do user testing every fortnight at the FT, and can very quickly see where users can't understand certain features. There's very little point in just sticking a feature out there; the onboarding is just as important. People are busy, they're snacking on the FT, so we go back to make sure that we've signposted things well enough."
Of course, audience behaviour analysis is not always a passive or reactive process. News UK's Scott explains, "Predictive models are something that we're investing in, too. We have a data science team in the UK and another in India, and we're starting to be able to do that. There will be more in that space this year.
"We have user data, and we use that to do predictive models and classifications of our users – for marketing, but also to provide more information to the newsroom. We're trying to use the data throughout the customer life cycle, from coming into our registered access model, and then flowing into our subscriber model. Looking at their activity with us and predicting any churn that we might expect.
"Commercially, subscription for The Times is definitely the way ahead. But in the world of free content online, The Sun, we want to turn unknown readers into known readers, so we're always thinking about mechanisms to get closer to the customer."
This linking of loyalty schemes with increased personalisation and revenue-generation is high on the agenda for most media companies. For example: the BBC has added mandatory sign-in to iPlayer, aligning the service with Netflix; The Guardian is focused on persuading its digital customers to part with cash; and the Wall Street Journal has announced that a "resolute focus on membership" will be its core strategy moving forward. At the centre of all this activity will be data analytics.
News UK Scott continues: "Before I joined, the focus was very much about building the data capability using Google Big Query, and so on. But now it's on driving value from that data."
So does the media sector simply 'get' data analytics better than other sectors? "I'm surprised how many organisations have done big data warehouse projects, and how they approach it as a technology project, not as a business project. That's where they fall down," says Scott.
"Media has been faster about how to use that data intelligently."
Computing Research findings:
• 35 per cent of media companies have implemented big data solutions on a strategic level, versus 17 per cent of other companies.
• 41 per cent of media organisations say they are focused on analysing data for increased revenue opportunities, versus 28 per cent of other organisations.
• 50 per cent of media companies link advanced big data analytics/processing to their competitive edge, versus 32 per cent of other companies.
• 50 per cent of media respondents see optimised marketing as benefiting from big data analytics, versus 21 per cent of other sectors' respondents.
• 43 per cent of both media and other organisations see big data analytics helping to improve responsiveness to customers' needs.
• 80 per cent of media companies are considering using analytical and transactional big data services in house, versus 53 per cent of other companies.
• 80 per cent of media organisations are considering application development platforms for big data in house, versus 46 per cent of other organisations.
• 62 per cent of media companies are considering deploying advanced analytics and data science platforms in house, versus 47 per cent of other companies.
• 69 per cent of media organisations believe that real-time analytics will have the biggest impact on their organisation over the next two years, versus 60 per cent of other organisations.
• From the Reuters Digital News Project 2017 report:
"The Panama Papers showed the value of using big data skills to cross-match key figures in politics and finance with an otherwise unmanageable amount (2.6 terabytes) of leaked information. Buzzfeed News helped expose an international tennis match fixing scandal by developing an algorithm to analyse gambling habits on professional matches. David Fahrenthold of the Washington Post used Google and Trip Advisor image searches, along with a network of engaged Twitter followers, to expose the gaps in Donald Trump's charitable giving."
---
AI and machine learning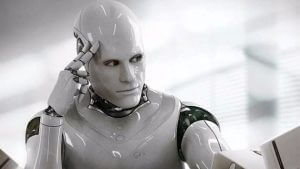 News UK's strategic location of data analysis at the heart of its business is linked with other disciplines, such as semantic data, natural language processing, AI, and machine learning, explains Scott.
"We're trying to use data as widely as possible, and that feeds into our content science. We're using Google NLP API [the Cloud Natural Language API, which parses and draws insights from unstructured text], to categorise our data, to ensure that we're extracting data that's relevant to the content. I've spent a lot of time and money trying to come up with semantic data models, and Google have just provided it at very low cost and its pretty accurate.
"What we'd like to do is to have data embedded in all of our products and be able to react to users, whether it is for marketing messages, or whether it is to provide better recommendation and personalisation. It's early days. We've built a recommendation engine. I think personalisation is the way ahead."
So where does AI fit into the picture for other media organisations, beyond digital assistants in homes and offices, and the new interfaces that these offer for customer interaction?
AI is not only transforming the home, but also the enterprise computing landscape. For example, Google CEO Sundar Pichai believes that we are moving from a mobile to an AI-enhanced world, while Microsoft intends to infuse every part of its portfolio with AI – despite the 2016 PR disaster of its Tay chatbot experiment.
IBM is also placing its "big bet" on cognitive computing, according to Chair and CEO Rometty. "The reason is that [people] would be so overwhelmed with information, it would be impossible for any of us to internalise it, to use it to whatever its full value could be. But if you could, you could solve problems that [are] not yet solvable."
The enterprise services giant made its Watson AI supercomputer/natural language processing service available in the cloud last autumn, lowering the barrier to adoption. Among other things, it enables robots to have natural conversations with people, aided by vast datasets that no human could rival. Industry-specific datasets will be a major growth market over the next decade.
Pearson is using IBM's service to help deliver personalised education to students, explains Hitchcock, effectively turning its courses into personal digital tutors. "We use the Watson AI environment on the fly to help students respond to educational assessment. Watson analyses the responses, and our content, and helps students to move through that content.
"We're also working to segment content into meta-blocks, so that it can be reassembled in real time in response to AI prompts. We can create personalised content for the end user, assemble it, and improve educational effectiveness. More than a concept, it's something we can truly bring about. Machine learning is improving, and can help process large amounts of data rapidly and compile content.
"We also use Google Tensorflow [an open-source library for machine learning in the cloud]. Our global learning platform is built in the cloud, our enterprise services are in the cloud. We're cloud enabled, with machine learning at the centre."
The FT's O'Riordan shares Hitchcock's enthusiasm. "AI is what we're most excited about. There'll always be an FT view of the world – readers value the FT helping and guiding them through our content – but what AI can do is augment it.
"Some of our topics and indices are hand directed, but many, such as Technology, Oil and Gas, we're now feeding into our AI engine to see how a human user might access that content. We can then look at how AI can curate that content, and see if it drives engagement. AI-driven content curation: we're actively testing that at the moment."
In the future, might the FT's readers wish to access its content from smart digital assistants or IoT devices in the home? That vision is fast becoming a reality, she says. "We ask ourselves, What is a UI-free version of the FT? What's going on is chatbots and voice interfaces. People may interact with us via smart screens or just by voice. So we ask ourselves, What does that look like from an FT perspective? How does it work in a natural language way? And, What is the user experience when you don't have a device in your hand?
"If you look at how good those AI engines are now, and how much more comfortable people have become in the home chatting to Google Assistant, Siri, and Alexa, the scenario is one to two years away, not five."
News UK is also exploring the potential of AI, via IBM's Watson and other technologies – for example, by analysing calls to its service desk, says Scott. She adds, "Machine learning generally comes into many of the things we're trying to look at more broadly."
AI with everything
But the fact is that AI will affect every organisation, because it is being built into a broad range of enterprise applications, product portfolios, operating systems, and even into the fabric of Google.
AI-driven CRM will be a major differentiator over the next few years. Smart image identification, pattern recognition, marketing automation, predictive lead scoring, automated audience segmentation, personalisation, predictive analytics, and more, are all available in Salesforce.com's Einstein AI, for example.
Appropriately enough for systems such as Einstein, organisations' ability to deploy them will be relative, depending on their capacity to gather, store, and process enough high-quality data to make the application of machine-learning meaningful.
Again, media companies are in the vanguard of this, because the customer is at the core of everything they do.
Launching Einstein at the Dreamforce event in October 2016, CEO Marc Benioff said, "We can see a world coming where Salesforce has AI built into every core of the platform. We have a hundred of the world's top AI experts working on this."
In 2017, Salesforce.com announced a link between Einstein and IBM's Watson in the cloud.
Computing Research findings:
AI tops the hot technology wish list for the UK's IT leaders, over and above other emerging disciplines, such as big data analytics and Internet of Things (IoT) projects. Given the opportunity to do so, 29 per cent would start innovating in AI, 24 per cent in big data, 22 per cent in IoT programmes, 10 per cent in robotics, and seven per cent in quantum computing.
---
Automation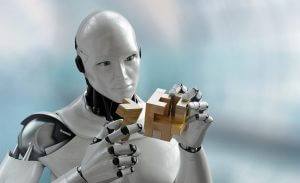 Alongside AI (and often powered by it), automation is transforming many industries much more quickly and comprehensively than many people realise. These include some surprising sectors, such as publishing, advertising, and marketing, along with the more obvious, rules-based candidates, such as financial services and the law.
Reuters, the Press Association, Bloomberg, and others, are among the media organisations to be pursuing large-scale automation programmes. Further inroads into automating the production processes behind news publishing and broadcasting are inevitable, with some players automating the news itself. Meanwhile, ambitious startups are viewing related sectors, including PR, as ripe for automation – via the generation and transmission of press releases, for example.
In this super-heated environment, it's important for strategists to recognise where automation can add value and improve internal processes, and not detract from the organisation's core business, such as editorial quality and brand 'voice'.
This is especially important to news organisations, such as the FT. "I'm not interested in the automated production of content, but the automated summary of content," says O'Riordan. "Busy executives are looking for summaries. What is a condensed version of the FT? That's a question that we're considering. But there's nothing I've seen that is as good as a human journalist, as yet.
"There's stuff that you can do, if you're talking about the movement of stocks and shares, for example: indices that aren't managed by a human journalist, augmenting what our talented journalists can do. But the reason the FT can be successful digitally is that our content is very differentiated. Where some of our competitors are struggling is they're going after clicks. That's highly commoditised and it's hard to get people to pay for that.
"With the FT, it's our view: the Opinion, investigations, the Big Read… high-quality content made by talented journalists. Automation is in no way a replacement for that, it would be a massive mistake for us to do that. But augmentation and summary are different things. And for us, always, the question is: Does it drive engagement and metrics?"
Automation can help to format content, too, for a mobile, multi-device world. That's how Pearson is looking at the technology, says CTO Hitchcock. "Automation isn't directly applicable to us right now. But in parallel to this, we are changing the way we author and distribute content, and are working much more towards a mobile-first or device-agnostic ecosystem.
"In the past, our content ecosystem was very text based and book based, so having content assembled in an automated way that is optimised for mobiles, to reduce time to market, is a good idea. But of course, we're not distributing news as such."
So when it comes to automation, the important considerations for decision-makers are: augmenting human skills, not replacing them; identifying low-value, commodity, and replicable processes; protecting the core product; optimising content for different devices and usage scenarios; and establishing a long-term business strategy for all of the above.
In other words, don't automate for immediate tactical gain, especially if it damages the core product/service, the brand values, and the unique voice that an organisation has used over decades. Put simply: don't throw away your crown jewels in the belief that doing so will reduce costs.
Instead, consider automating non-core processes in order to bring in more revenue, such as by the dynamic linkage of content to drive user engagement, automated graphs generated from internal data resources, and so on. (Automated ad sales processes could be part of this strategic drive, too: an important business function that is still very manual-process heavy and under high cost pressures.)
Just ask the vendors of both AI and automation tools. Speaking at the 2017 World Economic Forum in Davos, Microsoft's Nadella said, "You can come at it from the point of view that replacement is the goal, but in our case it's augmentation." IBM's Rometty added, "It will not be 'Man or machine' […] Our purpose is to augment and to really be in service of what humans do." At Dreamforce in 2016, Salesforce.com's Benioff said, "Our job is to make the complex simple".
Is automation the new outsourcing?
The potential to use automation to create more efficient, profitable, value-added businesses is real, and perhaps dramatic. But an implicit risk in valuing cost-cuts above all else can be revealed by looking at the real-world application of a process that promised similar easy gains: offshore outsourcing (aka 'offshoring').
A decade ago, countless enterprises rushed to push business processes to India, Vietnam, the Philippines, and elsewhere, to cut costs via labour arbitrage.
Some unwise decisions were made in the media sector at that time, such as a major illustrated reference book publisher outsourcing its editorial and writing processes to India, where English was the team's second language. Additional experts had to be employed in the UK to fix all of the problems this created, negating the cost savings and delaying publication dates.
The publisher's books – its core product – had long been valued for their clarity, accuracy, and precision, so why did no one question the risk of offshoring their production?
Of course, the most familiar application of offshoring was in call centres and customer help desks. Many were successful, but in other cases the public outcry, staff protests, and/or customer dissatisfaction forced organisations into expensive repatriation programmes. Reputations were damaged and, again, the obvious questions simply weren't asked, such as "What message does this send our customers?"
With automation, a similar tactical approach seems likely. A 2016 survey of C-level executives worldwide by consultancy Avanade found that 77 per cent of respondents had given little consideration to the ethical impacts of greater automation and smart technology usage, suggesting that organisations may automate first and ask questions later, principally to slash costs.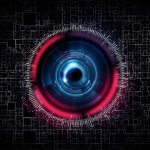 In 2016, Dr Anders Sandberg of Oxford University's Future of Humanity Institute spoke at a Japan/UK robotics seminar at the Japanese Embassy in London. There, he predicted that 47 per cent of all jobs may be automated, saying, "If you can describe your job, then it can – and will – be automated."
But for any processes that are close to an enterprise's core business, there will be internal challenges: industrial relations and staff attitudes will be a factor, particularly for large, established organisations. Again, reputations may be on the line in a world of social chatter.
The lesson is that seamless, invisible automation is likely to succeed, as is any automated process that drives user engagement from big data resources or skilled human endeavour. But applications that intrude on, or jar against, the user experience will be more controversial.
News UK's Scott agrees, but adds: "It's a valid point, but if you look at where CRM is going, for example, it's removing people more and more. If you deliver a decent service through that route, people are perfectly happy. As long as you constantly experiment and check that it's an improved service, then you should have no problem automating things. In most cases, the public are happy."
It's also important to recognise that old technologies, such as print, are still a key part of the media mix, especially for news organisations. In analog publishing, waste is a major factor. So this is one place where automation can make easy gains, such as by ensuring that thousands of extra newspapers aren't delivered to shops that can't sell them.
News UK's Scott: "One of the things we've launched is a retailer allocation system that automates the distribution and returns system via intelligent algorithms. In launching this we've reduced wastage in terms of when we get copies back."
Conclusions
New technologies, new possibilities, and new audiences. Old-world technologies augmented and improved by smarter technologies and rich data. Matching medium to message, and vice versa: this is the ongoing story of the media sector.
Three key takeaways from this report:
• Don't live on the surface. The winners in a long game will be those companies that use technology to deepen engagement and reinforce long-held brand values – complementing human skill and ingenuity, not replacing it.
• Social Likes are not evidence of reader engagement. As the IFLscience Facebook campaign proved beyond any doubt (see above), social likes are often evidence of a lack of engagement, or stand in place of a deeper relationship. Don't chase them as a replacement for depth.
• Go for signal, not noise.
.chrism
• This report was originally commissioned at this length by Incisive Media, publishers of Computing, in early 2017, but never published in full because a sponsor changed its mind about the project. I am sharing the full-length content in good faith to avoid the large amount of useful data, original research, and interview material going being lost. / cm
• For more articles on robotics, AI, and automation, go to the Robotics Expert page.


Enquiries
07986 009109
chris@chrismiddleton.company
---
If you copy or quote content from this report, please acknowledge the source. Thank you.