UN Sustainable Development Goals (SDGs): the challenge to IT firms
---
Chris Middleton reports from the UN's 2017 forum on innovation and sustainability and offers some suggestions on how the technology sector and innovators can work together.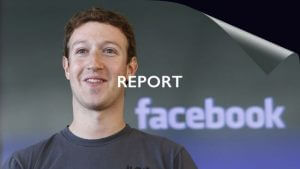 OPINION How can we create technology innovation hubs worldwide, and transfer skills from Silicon Valley? And how can governments partner with IT companies to meet global challenges? These were the questions asked in New York on 18 September, 2017, by Miroslav Lajčák, President of the United Nations General Assembly, as he offered a "special welcome" to innovators.
The new president hosted a forum on how new technologies will impact on the UN's Sustainable Development Goals (SDGs) and help organisations to achieve them: Lajčák's first engagement in his tenure of the UN's 72nd session. He said, "We are all here today because we share a common interest: the people of the world and their future. Without much exaggeration, I can say that you hold our future in your hands. Everything that we do at the UN is about people and is rooted in our common humanity."
That human element has often been missing from discussions about the rise of technologies such as robotics, AI, and automation. These have tended to focus on the cost and efficiency benefits of replacing workers, with Moore's Law describing a productivity growth curve that no human can match. That focus urgently needs to broaden and consider every type of societal impact, both good and bad.
The stakes are high, said Lajčák. Poverty, climate change, and mass migrations of people are among the challenges already facing the UN's sustainability programme, but they also provide unparalleled opportunities for leadership, innovation, and disruption.
Throughout the world, technology has a complex impact on society and sustainability goals. Via social platforms and mobile communications, many of us work more openly, collaboratively, and flexibly than ever before, via peer-to-peer networks that cross hierarchies and national boundaries to challenge our old ideas of management and citizenship. Yet at the same time, others are using these platforms to push strongly nationalistic messages of exclusion and difference.
Cloud services, automation, 3D printing, open data, and analytics are among the technologies that can create more efficient, personalised, and localised supply chains, spreading wealth and reducing carbon emissions, even as our reliance on disposable hardware increases landfill and waste.
Action tech
Above all, technology is about action, said Lajčák: "The world is changing and we need to adapt. The world today is much different to when the United Nations was founded. We now operate in the face of rapid technology advances in a hyper-connected world, but one thing is clear: we cannot solve today's problems with yesterday's thinking.
"We need to work together, for people and for a sustainable planet. The solutions must involve everyone: governments, the private sector, youth, civil society, and innovators like you. We now have a clear framework to guide our collective work. The SDGs provide us with a people-driven plan, with timelines."
They could also provide us with a legislative platform, but only if governments and technology companies are willing to be flexible and imaginative. At The Crowd's 2017 forum on the Rise of the Machines, it was suggested that the UN's SDGs could form the basis of a legal framework for regulating robotics and AI. (More on this in my separate report.)
This might force innovators to only release products that meet the SDGs' aims, rather than worsen sustainability problems worldwide. More, it would help to overcome local cultural obstacles, such as the risk of robotics or AI automating biases against minority groups within some countries and legal systems.
An alternative suggestion came from the RSA in its Age of Automation report: developers should take a 'Hippocratic oath' to only develop ethical technologies and systems that benefit human society.
Benefits vs inequality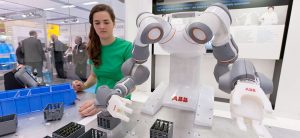 Yet Lajčák suggested that the solution lies in broadening access to the technologies themselves, rather than forcing vendors to toe the line – a perspective that risks handing all the power to private developers. But Lajčák is right to say that everyone should benefit from innovation; the alternative is escalating inequality.
"We need fair access to technology and innovations," he said. "While breakthroughs are happening across the world, they are often unequally distributed. We must ensure that technological advances are accessible to all, and focus on building a better future for all people and the planet. Particularly, we need to ensure access to technology and training for the young generation."
Wise words, particularly as automation is already widening the skills gap in sectors such as manufacturing, according to research by A3, the US Association for Advancing Automation.
But how can legislators join with innovators to address these challenges, when governments are often at odds with providers' aims, and vice versa? Witness the adversarial stance adopted by the EU towards some US suppliers, and the regional arguments over data protection, transfer, and sovereignty. Or the UK's repeated challenges to end-to-end encryption, a technology that underpins trust in the digital economy.
Lajčák urged global partnership: "We want to partner with you [innovators] to address our most intractable problems. But you also have questions, such as how can you achieve the greatest impact without the lengthy bureaucratic procedures that the UN is famous for? And how can we work better with all stakeholders when our working methods seem worlds apart?
"Yes, we are aware of these questions, and it's our challenge to provide credible answers to you. And let me assure you we are working on that."
Takeaways
To counter any perception that the new partnership being fostered by the UN may simply mean caving in to private companies' demands, Lajčák offered three takeaways to guide the discussion, which he described as "platform, global spread of information booth [sic], and engaging all people".
He said:
"First, we need to facilitate greater dialogue and partnerships between governments and technology innovators. We can do this by providing forums to share cutting-edge ideas, shape policy, and inspire action."
"Second, we need global innovation hubs all around the world, and to transfer skills from current epicentres to the rest of the world – and vice versa."
"And third, we must engage all minds in every part of the world. Innovation and technology enables collaboration across boundaries and time. Let us unleash innovations to unlock the potential of every person everywhere, especially young people."
Great ideas that few would argue with. However, as my separate report on the need for new skills in an automated world reveals, governments themselves also need to invest much more in education and skills in order to prevent technologies from widening the economic divide.
Looking ahead
The relationship between politics and technology has always been fascinating. Take one country as an example. The UK is widely regarded as a world leader in digital government, via the digitisation of public services and its use of gov.uk and other platforms to share information with citizens. Meanwhile, London-based organisations such as the Open Data Institute encourage global innovation and partnership around open data sets in order to make society smarter and more sustainable. "Data is changing the world", it says.
But the UK is also in the vanguard of national surveillance worldwide: the use of technology and communications platforms to gather data about citizens' private communications. While one country does not a global movement make, the UK's surveillance programme is seen by many countries as a testbed for citizens' tolerance of invasive programmes.
Whitehall's internal relationship with technology is fascinating too. Despite the efforts of former Cabinet Office Minister Frances Maude to break what he called the "oligopoly" of enterprise suppliers, systems integrators, and consultants (opening up government to fresh thinking from SMEs), the UK remains in thrall to a small group of US corporations. An uneasy mix of civic ambition, citizen focus, openness, repression, poor management, and multinational profits. This is the messy world in which the SDGs have to operate.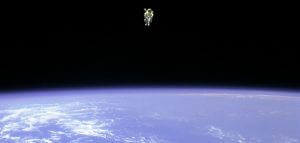 The space race is a different example. Mankind's journey off world has not only helped us to watch the stars and tell the story of the Big Bang, but also to look back at Earth and tackle its sustainability challenges from orbit – by monitoring climate change and the destruction of natural habitats. But space exploration is not always as collaborative or multinational as it seems.
At 2016's Space Innovation Forum in London, I asked a panel of NASA astronauts what they thought about China's recent achievements in space exploration. Not only did the eminent gentlemen refuse to comment, they explained that they were not allowed to talk about China – a country of over a billion people, which manufactures countless US goods. These are some of the walls that need to come down.
Of course, the terrestrial tech community has already helped to unleash global cooperation: take Facebook, the world's collaboration platform, which claims to bring together over a quarter of the planet's population every month. Or Google, which – to Western eyes – might appear to be the world's search engine, the pinhole through which we can view a whole planet of data.
But Facebook and Google can be the problem as much as they are part of the solution. Despite excellent initiatives such as Google.org, which deploys Alphabet's global resources to track storms or the emergence of viruses, these massive corporations tend to present a US- or Western perspective on the world.
These are world views, certainly, but filtered through American IP, via campuses that are full of Californian evangelists, flat whites, and primary colours.
Californiating the world
While their democratic values may be shared by most of us in the West, Facebook's response to terrorist incidents or natural disasters sometimes reveals why a Western focus can be divisive.
When explosives have detonated in Paris or other Western cities, Facebook has been quick to share tools that allow users to tell people they are safe, or to express their sympathy and solidarity with the victims. That's great, but similar tools have often been conspicuous by their absence when incidents have occurred in East Asia, the Middle East, or North Africa. Does Facebook assume that no one lives there, or that Western users don't have friends, family, or colleagues in those parts of the world?
This raises important questions about platforms that claim to be 'global'. Global platforms surely demand global perspectives, as otherwise they not only leave our geopolitical barriers standing, they reinforce our cultural differences. Perhaps this is to keep Western advertisers happy – brands that might be uncomfortable with consumers waving flags for certain nations or causes.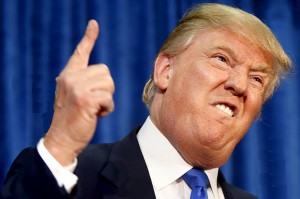 As Julia Carrie Wong observed in The Guardian, Facebook has grown rich by selling advertising linked to the intimate details that people share about their lives – ads that persuade them to buy things, attend events, or vote a certain way, based on their preferences.
This was how Russia was able to target American voters with just $100,000 of Facebook ad expenditure, and how Russian agencies, posing as US activists, were able to turn a country's values against its own citizens.
Facebook's 2016 revenues were $27.6 billion, which equates to nearly $14 for each of its claimed two billion monthly users. At its 2012 IPO, Facebook's revenues were just one dollar per user, so the company has little financial incentive to clean up its act. But in 2017, founder and CEO Mark Zuckerberg used Yom Kippur, the Jewish day of atonement, to seek forgiveness for the divisions caused by his company.
Facebook's mission statement is "Bringing the world together", but it is not alone in being used for the opposite ends: Twitter is among other platforms to be targeted by overseas agents. According to CNET, Russian troll farms have spread #boycotttheNFL within the US, again with the aim of turning the population against itself in the wake of sports stars' Black Lives Matter protests.
Meanwhile, Instagram was used to mirror the Russian 'Heart of Texas' state secession campaign, run from Facebook, while the organisers of an armed white supremacist protest in Texas were also revealed to be Russian.
In October 2017, the New York Times reported that Google (including its YouTube platform) had been used by Russian teams in a sustained attempt to influence American voters, not only in favour of Donald Trump, but also any candidate except Hillary Clinton in the early stages of the White House race.
Throw into this toxic mix the November 2017 reports that Russian accounts had been involved with the pro-Brexit campaign in the UK, and it is clear that Russia – or at least Russia-based agents – has been carrying out a coordinated (and apparently successful) cyber-campaign against Western political stability.
Witness, too, the use of social platforms to express hate speech and extremism: trends that deepen the planet's differences, not help to resolve them. An arms race of conflicting opinions, with each side stockpiling extreme positions.
Yet Facebook, Twitter, Instagram, et al, have also been used to help fight crime, alleviate poverty, launch businesses, teach children, spread expertise, empower marginalised communities, raise awareness of diseases, highlight causes, promote gender equality, campaign for justice, share data, foster innovation, urge climate action, raise money for victims, mobilise resources, fight bullying, and provide a global platform for everyone who uses them. In that sense, they are contributing to the UN's sustainability goals, and are unparalleled vehicles for them.
But their inherent flaws demonstrate that Lajčák's proposals are only part of the solution. Western technology companies need to adopt a truly global outlook – not just global sales and distribution models – if they are to help tackle the world's sustainability challenges in the long term. Otherwise they risk being seen as a form of virtual colonialism, rather than truly global, democratic solutions.
That Facebook, Instagram, Twitter, et al, are regarded in many parts of the world as Western-centric platforms is implicit in the moves by Russia and others to subvert them, targeting pockets of unrest and turning Western societies against each other.
And Lajčák should have been bolder: this is the UN, after all, an organisation that has the power to direct on the world's behalf, as well as to listen or to ask billion-dollar corporations, "What should we do now?" While telling a room full of powerful executives that the future is in their hands, he should also have said, "Your future is in our hands, too, on behalf of the planet."
• A version of this article was first published on diginomica.
• Further reading: Could populism be a side-effect of algorithms? (opendemocracy)
• Further reading: Did Jeremy Corbyn really call for a robot tax? (Chris Middleton, diginomica).
• Further reading: The Rise and Fall of Moral Globalism (FT).
• For more articles on robotics, AI, and automation, go to the Robotics Expert page.

Enquiries
07986 009109
chris@chrismiddleton.company
---
© Chris Middleton 2017.