Editor of books on photography, design, movies, and more
---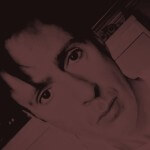 Skills: Product conception and development; overseas market awareness; commissioning; author and contributor liaison; editing; rewriting; liaison with designers, photographers, illustrators, indexers, proofreaders, Americanisers, and printers.
Portfolio: Since 2002, Chris has commissioned, edited and/or contributed to more than 50 books on photography, illustration, graphic design, architecture, industrial design, movie special effects, video-making, print production, and robotics, for publishers such as Dorling Kindersley, Mitchell Beazley, Ilex, Amphoto Books, and Focal Press. See Gallery, below, for some examples.
Flexible approach: For two years, Chris was in-house commissioning editor for illustrated books publisher RotoVision, developing ideas, finding writers, and project-managing a list of titles for worldwide co-editions. He freelanced in a similar role for Ilex Press.
---
Here is a small selection of the 50 or more books that Chris has edited.