Editor of Computing, CBR, the Strategist, and other titles
---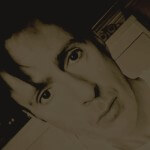 Skills: Product development; bespoke publications; contract publishing; team building; leadership; commissioning; editing; writing; design; and production. Plus: His ability to take projects all the way from concept to completion. He has written, designed, produced, and published magazines single-handedly, and managed teams of up to 20 staff.
Successes: Chris has launched several magazines and websites, and edited a number of leading business, IT, and consumer titles during their most successful periods. He conceived, designed, and launched Strategist magazine and iamtheStrategist.com.
Market awareness: Chris knows how to make both digital and boutique print projects successful.
---
Present and past roles
Diginomica: contributing editor; Computing: consulting editor (editor at large); Transform Finance and Transform Industry: sole weekly news/analysis contributor.
(Past) Internet of Business: Editor; Computing: editor; deputy editor; Computer Business Review (CBR): editor; deputy editor; Professional Outsourcing: co-founding managing editor; Hack & Craft News: contributing editor; Child Internet Safety: co-founding editor; UCInsight.com: editor; Sourcingfocus.com: co-founding editor; Business & Technology: features editor; production editor; Corporate Networks: features editor; Network Reseller Magazine: production editor; The Bookseller: production editor; Thinking Cloud for Government: production editor.
---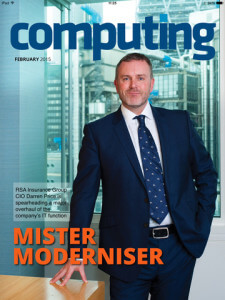 Top achievements
Chris launched Professional Outsourcing magazine (now known as Intelligent Sourcing), Child Internet Safety, and Sourcingfocus.com for his clients.
Chris was editor of one of the UK's leading IT monthlies, Computer Business Review, in its most successful period, which saw the launches of a Mandarin edition in China and a range of successful supplements. He built a new editorial team, and together they secured $4 million in venture capital investment.
Chris trained many of the current editorial team at Computing in his time as editor, including editorial director Stuart Sumner.
Chris developed, designed, launched, and managed Professional Outsourcing from scratch for its publishers, along with a series of successful boutique events and supplements. The title grew with every issue: from 48 pages and seven ads in Issue 1, to 96 pages, 31 ads, a standalone supplement, and 10 corporate sponsors per issue by the time he left.
Chris was founder, editor-in-chief, and designer of Strategist magazine and iamtheStrategist.com. He conceived, researched, edited, produced, and launched both titles independently. The domain was privately sold to a US investor.
As (freelance) editor of Internet of Business (.com) for Vinelake in 2018, Chris doubled the site's readership year on year, significantly increased engagement, oversaw a soft relaunch of the site, brought onboard a number of new writers, and introduced the 'Internet of Business says' feature, which turns every story into an independent analysis.
---

Enquiries
07986 009109
chris@chrismiddleton.company
---