Chris is one of the UK's leading business IT journalists
---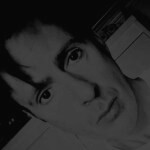 Writing skills: Features; news; comment; blogs; analysis; interviews; special reports; bespoke copywriting; white papers; and research. Plus: product development; editing; leadership; and team building (see Magazine Editor).
Specialist subjects: Robots & robotics; AI & machine learning; the IoT; automation; autonomous systems; driverless cars; smart cities; big data & analytics; digital health; fintech & regtech; business strategy; leadership; enterprise technology; tech policy; government; technology ethics and social impact; mobility; enterprise cloud; digital rights; surveillance; publishing; music & film distribution; collaboration; security; unified communications; space exploration & astrophysics; science; open source technology; outsourcing.
Published in: The Guardian; the BBC's Tomorrow's World; The Times; Computing; Internetofbusiness.com; Computer Weekly; Professional Outsourcing; diginomica; Transform Finance; Transform Industry; Strategist magazine; iamtheStrategist.com; i-CIO; Hack & Craft News; Publishing News; Citywire; Digital Marketing World Forum (DMWF); Tomorrow People (agency); Child Internet Safety; BusinessCloud9.com; Personnel Today; UCInsight.com; Sourcingfocus.com; Business & Technology magazine; NRM; Outsource magazine; and PC World, among many others.
Appearances on: BBC1; BBC Radio 2; BBC Radio 5Live; BBC local radio; ITN; Talk Radio; Incisive Media webinars.
---
An original voice
"Chris has the uncanny ability to express clearly in words what you've only just started to think about." (Private client)
Chris' critical thinking, imagination, expert analysis, dark sense of humour, and status as a 'cultured outsider' make him an unusual voice in journalism: someone who can see the opportunities or the risks in a situation much sooner than most – and then set them out in simple and powerful terms. He ignores hype and accepted wisdom, and zeroes in on the ethical and societal elements, as well as the technology itself and its strategic applications and benefits. Unusually, Chris is not afraid to take political positions on tech subjects and to challenge policy decisions.
---
Researcher
Chris has produced over 100 white papers and bespoke research projects for Incisive Media and other blue-chip companies, and has written an in-depth analyst report on Digital Rights for Juniper Research. His private clients include Innovate UK/UKRI, for whom he produces trade mission reports from different parts of the world. In 2022 he produced an in-depth online report on supply chain security for vendor WithSecure.
---
Pundit, conference host, and public speaker
Chris has been interviewed many times – on BBC1, Radio 2, Radio 5Live, local BBC stations, Sky TV, ITN, and Talk Radio, among others – about robotics and AI, and been quoted in the national press, including The Sun, the Evening Standard, and ShortList magazine. He has also appeared in numerous webinars and podcasts.
Chris is an experienced public speaker and conference host, hosting events such as The Rise of the Machines for The Crowd, the Space Innovation Congress, the Digital Marketing World Forum, and others on blockchain and IoT investment. He has also chaired panels at UC EXPO, Computing, and Businesscloud9 events, and given speeches on robotics and AI at the Sensors Show (2017, NEC Birmingham), among many others. As a robot expert and owner of a humanoid robot, Chris can incorporate real robots into his presentations.
---
A future thinker over two decades…
In 1995, Chris' first article as a journalist predicted Apple's resurgence.
In 1997, he wrote 'Can you hear me, Major Tom?', the first in-depth report on the internet's threat to the music industry, interviewing George Michael, the Cocteau Twins, technologists, and major label CEOs, for Business & Technology magazine.
Further reports followed on how digital businesses would disrupt industries such as retail, insurance, travel, and the automotive sector – long before most business magazines were discussing it.
His analyst report 'Digital Rights Strategies for Rich Media Content' (Juniper Research, 2004) accurately predicted most of today's trends in music, film, and digital content distribution.
From 2010 to 2014, Chris single-handedly launched and produced 14 quarterly print issues of Professional Outsourcing magazine, together with 12 spin-off supplements, writing, editing, designing, and laying out the publication himself. He also conceived, designed, and launched Strategist magazine and iamtheStrategist.com.
In 2014, a Strategist article co-written with Stuart Lauchlan forced a reversal of UK government policy on plans for the G-Cloud.
In 2015, Chris' world exclusive on PayPal's global outage was one of Computing's top ten most widely read news stories of the year.
In 2017, Chris was the only journalist in the world to uncover Apple's plans for a new CRM system, in a news story published in Computing.
In 2018, Chris doubled the readership of Internetofbusiness.com during his appointment as editor.
In 2018, Chris produced a 12,000-word digital health report for Innovate UK, visiting a range of organisations in Texas, US.
In 2019, he produced a similar Expert Missions report on robotics for extreme environments, based on a week-long US research trip with some of the UK's leading academic and entrepreneurs. While he was at NASA on that research trip, the US announced it was returning to the moon and also demonstrated the Mars helicopter.
As a robotics expert, Chris is probably the only technology journalist in the UK, if not the world, to own several humanoid robots: a unique mix of skills.
In 2022, Chris' report about a ministerial gaffe at a digital strategy event caused a national uproar and forced an apology from Cabinet Officer Minister Heather Wheeler.
The story, quoting Chris, was reported in The Guardian, Independent, FT, Mail, Mirror, Reuters, Yahoo News, and on BBC News, Radio 4, ITV News, and Sky News. Several MPs also commented on the story.


---
Links to select recent articles
Archive of recent diginomica articles (to 2022)
Archive of recent Transform Industry articles (to 2022)
Archive of recent Transform Finance articles (to 2022)
National coverage of 2022 Heather Wheeler story (broken by Chris)
Supply Chain Security (2022 special report)
Chris Middleton archive on InternetofBusiness.com (to 2019)  

Enquiries
07986 009109
chris@chrismiddleton.company
---