Chris is one of the UK's leading business IT journalists.
---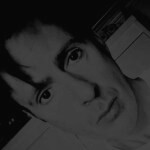 Writing skills: Features; news; comment; blogs; analysis; interviews; special reports; bespoke copywriting; white papers; and research. Plus: Product development; editing; leadership; and team building (see Magazine Editor).
Specialist subjects: Business strategy and leadership; enterprise technology; commerce; public policy; mobility; cloud; social media; digital rights; publishing; music and film distribution; collaboration; big data; analytics; security; unified communications; robotics; AI; automation; machine learning; space exploration; science; open source; outsourcing; child safety online.
Published in: The Guardian; the BBC's Tomorrow's World; The Times; Computing; Computer Weekly; Professional Outsourcing; Strategist magazine; iamtheStrategist.com; diginomica; i-CIO; Publishing News; Citywire; Digital Marketing World Forum (#DMWF); Child Internet Safety; BusinessCloud9.com; Personnel Today; UCInsight.com; Sourcingfocus.com; Business & Technology; NRM; Outsource; and PC World, among others.
An original voice
Chris' critical thinking, imagination, analysis, dark sense of humour, and status as a 'cultured outsider' make him an unusual voice in journalism: someone who can see either opportunities or risks in a situation much sooner than most – and then explain why in simple and powerful terms.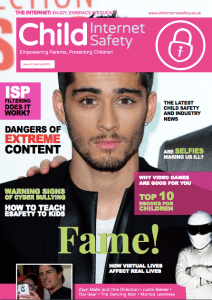 Researcher
Chris has produced over 100 white papers and bespoke research projects for Incisive Media and other blue-chip companies, and has written an in-depth analyst report on Digital Rights for Juniper Research.
Conference host and public speaker
Chris is an experienced public speaker and conference host – chairing events and panels at UC EXPO, at Computing conferences, and hosting one day of the Space Innovation Congress 2016, among others – and has appeared on Sky TV, and in numerous webinars and podcasts.
As a robot expert and owner of a humanoid robot, Chris can also talk about humanoid robots, robotics, and AI, incorporating the robot into his speech.
A future thinker over two decades…
In 1995, Chris' first article as a journalist predicted Apple's resurgence.
In 1997, he wrote 'Can you hear me, Major Tom?', the first in-depth report on the internet's threat to the music industry, interviewing George Michael, the Cocteau Twins, technologists, and major label CEOs, for Business & Technology magazine.
Further reports followed on how digital businesses would disrupt industries such as retail, insurance, travel, and the automotive sector – long before most business magazines were discussing it.
His analyst report 'Digital Rights Strategies for Rich Media Content' (Juniper Research, 2004) accurately predicted today's trends in music, film, and digital content distribution over ten years ago.
In 2014, a Strategist article co-written with Stuart Lauchlan forced a reversal of UK government policy on its plans for the G-Cloud.
In 2015, Chris' worldwide exclusive on PayPal's global outage was one of Computing's top ten most widely read news stories of the year.
In 2017, Chris was the only journalist in the world to uncover Apple's plans for a new CRM system, in a news story published in Computing.
Chris is probably the only technology journalist in the UK – possibly worldwide – to own a real humanoid robot.
Links to a selection of recent articles below. NB Strategist links are not currently working, as the site is down for redevelopment.
Links to select recent articles
Why the New York Philharmonic is a maestro at content management (diginomica)
CERN's asset management super-collider (Hack & Craft)

Apple goes sweet on Sugar CRM (Computing)
Hermes delivers self-driving robots to London's streets (diginomica)
Think tank claims robots and AI will claim 250,00 public sector jobs (diginomica)
AI: friend or foe? Part 1 (Hack & Craft)
AI: friend or foe? Part 2 (Hack & Craft)
Make way for the Eurobot! Brussels seeks to regulate robots and AI (diginomica)
How Amazon's Echo could kill marketing (diginomica)
The boy who marketed the future (LinkedIn)
Fitbits and vempires: Why consumers want their data back – DMWF keynote speech (LinkedIn)
Brexit report: High-tech investment (Computing)
Brexit report: Data governance and antitrust (diginomica)
Brexit report: Skills and youth (LinkedIn)
Keeping data secure in the mobile age (The Times/Raconteur)
SKA: The biggest big data project in the universe (diginomica)
IT giants form coalition to fight surveillance proposals (UCInsight.com)
Why we need personal APIs in the age of Spotify's 'privacy' policy (diginomica)
Why robots should be kept out of finance and accounting (diginomica)
UK losing £30bn to 'information bomb' claims defence secretary (Computing)
EDF's pretty big diversity disaster (diginomica)
Wake up! The cloud doesn't exist (UCInsight.com)
Government surveillance review "a stitch up", says MP (UCInsight.com)
Chris Middleton meets Buzz Aldrin
The School of Gabriel: Peter Gabriel vs. Alain de Botton
Microsoft must restore cloud reputation after Skype outage (UCInsight.com)
The snooper's nightmare: why surveillance will put one million children at risk
Why Gartner's got it wrong about retail analytics (diginomica)
BlackBerry shrivels – but confirms Android privacy device (Computing)
Microsoft: New light, old Windows (Strategist/Computing)
2015 Budget report (Computing)
Women in open source often harassed (Computing)
Cisco's Chambers looks back… (UCInsight.com)
HP's identity crisis (Strategist)
Lessons in leadership from a nuclear submarine captain (Strategist)
Why telecoms customers always lose (Strategist)
How the smartphone market could implode (Strategist)
Why the robot banking machine doesn't add up (diginomica)
Sir Tim Berners-Lee interview (Strategist)
The war against women (Strategist)
Music retailer strikes the right note with AI (diginomica)
Gartner's not-so-smart take on the IoT (diginomica)
PayPal outage: money 'vanishes into thin air' (Computing)
Organisations need the cloud for unified communications (UCInsight)
Dropbox: does half a billion users equal a viable business? (UCInsight)
Digest of all recent diginomica articles
Professional Outsourcing archive (issues 1-14 were produced single-handedly by Chris)

Enquiries
07986 009109
chris@chrismiddleton.company
---